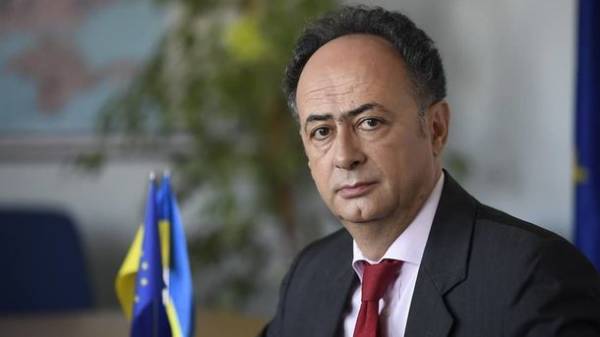 The head of delegation of European Union to Ukraine Hugh Mingarelli predicts that a visa-free regime of Ukraine with the European Union will come into force before the end of June. He said this in interview to UNIAN.
Thus the diplomat has answered a question, whether put forward objections about granting Ukraine visa-free regime, considering the presidential elections in France, the first round of which will take place on April 23.
"I hope not. In principle, the decision was already made in Brussels and now everything runs according to plan. The regime should enter into force before the end of June. Needs," said Mingarelli.
The Ambassador also informed about the requirements that Ukrainians with biometric passports must apply in the border of the Schengen area after the visa-free regime with the EU.
"They will be treated as any citizens of third countries (not EU members). Therefore, if the representatives of the border control will have some doubts, they can ask a few questions about paying for any accommodation if they have sufficient funds with you, and if they can't prove it, as is the case with any citizen of third countries, they can refuse entry. But they will be considered as nationals of any third country with visa-free regime with the EU," said Mingarelli.
We will remind, on March 9 the Committee on civil liberties, justice and home Affairs of the European Parliament supported the text of the legislative act on the granting Ukraine visa-free regime, which was agreed in the framework of inter-institutional negotiations.
It is expected that the European Parliament will vote for bezviz for Ukraine on April 5.
Comments
comments