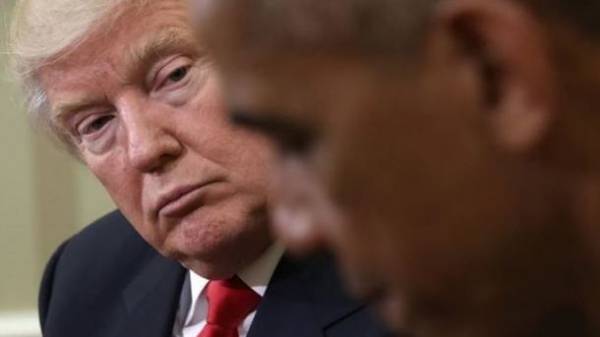 The decision of the President of the United States Donald trump to strike against the troops of Bashar al-Assad airbase in HOMS province is a response to Barack Obama in which the US moved away from the Syrian conflict. This opinion was expressed in comments to the TV channel NewsOne Executive Director of the center for middle Eastern studies Ihor semyvolos.
According to him, trump is dissatisfied with the actions of the previous administration and decided to show how the USA should conduct itself in Syria.
"The reason that trump has dealt a blow to Syria, is his criticism of the indecisiveness of the previous administration. It forced the US President to be more active. This is the first step of the new American policy in the middle East against Syria," said semyvolos.
At the same time, the expert asks the question, will there be enough Americans for more than a single hit, though significant.
The conviction of the Director of the Center for middle Eastern studies, the negative reaction of Russia and Iran to attack Syrian air base shows that between Putin and trump there is "no Grand bargain" and is not even a chance for its existence.
"The period when the United States withdrew from events in Syria, was," semyvolos said.
As reported, the US Navy ships stationed in the Mediterranean sea, struck by Tomahawk missiles at the air base Syrian government forces. In all there were more than 50 rockets that were aimed at the runway, and aircraft Parking and refueling facilities.
Comments
comments