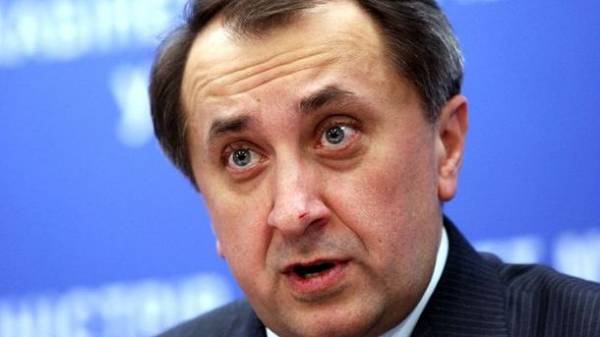 The projected amount of profit that the national Bank of Ukraine transferred to the state budget for 2018 by the end of 2017, is 47,824 billion, this decision was made by the NBU Council at a special meeting on Wednesday, said its head Bohdan Danylyshyn.
On his page in the network Facebook, he pointed out that this index is determined on the basis of information of the national Bank and the audit Committee of the Board.
In addition the meeting discussed the main principles and objectives of macroprudential regulation in Ukraine.
"The NBU and other Central banks of the world have already started the relevant work. And we note the progress made. At the same time, we believe that the NBU needs to accelerate the development and implementation of the Strategy for macroprudential policy," said he.
According to him, the discussion of the approved recommendations to the Board of the regulator on the feasibility of accelerating this work.
The Council also considered the question of the effects and possible risks and threats to financial stability of the country in connection with the termination of movement of goods across the line of contact in Donetsk and Lugansk regions.
The results of the meeting recommendations of the Board the Board of the National Bank and the Cabinet of Ministers of Ukraine, said he.
He said that at the meeting of the Council besides him were present the head of national Bank Valeria Gontareva, and members of the Board Viktor Kozuch, Vera Rychakovskaya, Furman and Elena Shcherbakova.
As reported, in 2016, the NBU transferred to the state budget 38,16 billion profit for the previous year. This year this amount should increase to 45 billion UAH.
Comments
comments