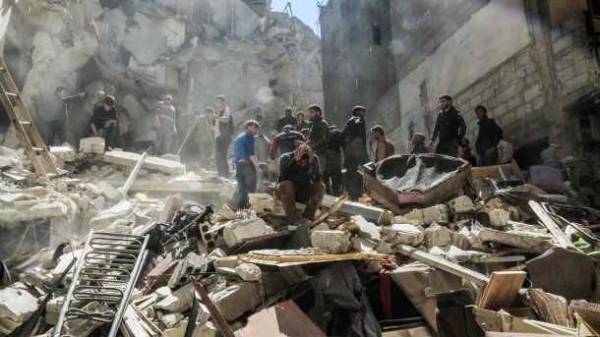 The Kremlin believes that the attack with chemical weapons in the Syrian province of Idlib favorable to terrorists and local opposition. This was stated press Secretary of President Dmitry Peskov, reports RIA Novosti.
Noting the question this can be beneficial to chemical attack in Idlib, he replied: "of Course, there are forces which lead the case to delegitimize the legitimate leadership of the Syrian Arab Republic. And there are forces of terrorism and those who support terrorists."
In the Kremlin hope that the incident in Syria will not harm Russian-American relations.
"Current differences, including fundamental differences, are, unfortunately, constant companions Russian-American relations, especially in recent years. Therefore, even such substantial differences, as assessment of the overall situation and the reasons for the current situation in Syria, are unlikely somehow radically change the spirit and character of our bilateral relations. Any hasty conclusions about the situation with the alleged use of chemical weapons would not reflect the reality of the pending investigation and exchange of information between the parties," Peskov said.
As reported, on April 4 in Syria's Idlib province was dealt a powerful airstrike using ammunition with a chemical substance. In the airstrike killed at least 100 people, and about 400 were in hospital.
Comments
comments