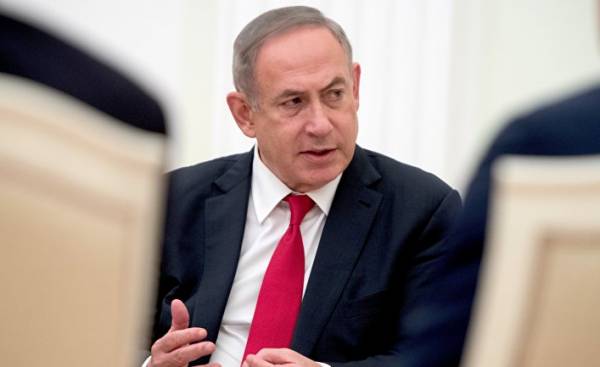 The U.S. permanent representative to the UN, Nikki Haley (Nikki Haley) said on Tuesday, March 28, that "the US has ended a dispute with Israel." This statement was made at the annual conference of Pro-Israel public organization "the American Israel Committee for public Affairs (AIPAC)", which opened on March 26 in Washington. Her words caused a storm of applause.
It was about the resolution of the UN Security Council No. 2234, condemning the construction of Jewish settlements beyond the green line, which the Obama administration refused to veto. Haley has condemned these actions, calling them a "punch in the stomach", and added: "Everything in the UN are afraid to discuss with me the resolution. It really happened, but rest assured, it will not happen again!"
Also Hailey mentioned in his speech about the nuclear agreement with Iran and reminded the administration of Donald trump the obligation to monitor Iran's "vigilantly, like a hawk" to ensure the implementation of this agreement.
The conference also broadcast a speech by Prime Minister Benjamin Netanyahu from his office in Jerusalem. He stated that, as previously mentioned, "Israel has no better friend than the United States, and America has no better friend than Israel. For the common security of Israel and the us, we have to ensure the defeat of the forces of extremist Islam."
Netanyahu also mentioned the success of Israel in the technology sector, and stressed the connection of his country with the administration of the trump. According to the Prime Minister, without a stable support of the US Israel would not be the country what it is today. "I am convinced that this partnership will increase with age. I want to thank the President of trump for his great support of Israel. I want to thank the Vice-President of the USA Pence for the kind words which he said last night. The American administration shows its commitment to Israel, turning words into action. We see this in the actions of U.S. permanent representative to the UN, Nikki Haley, and the financial support of Donald trump".
March 27, Vice-President Mike Pence spoke to 18-thousand audience of the conference. Vice-President Donald trump touched on in his speech the issue of transferring the U.S. Embassy from tel Aviv to Jerusalem, noting that "after a lengthy discussion, President Donald trump seriously considering this question."
Pence also said that the US administration aims to establish peace between Israel and the Palestinians. He added: "President trump is committed to achieve sustainable peace in the middle East. Undoubtedly, you will have to compromise for the sake of achieving such peace, however they in no way will affect the security of the Jewish state."
Comments
comments