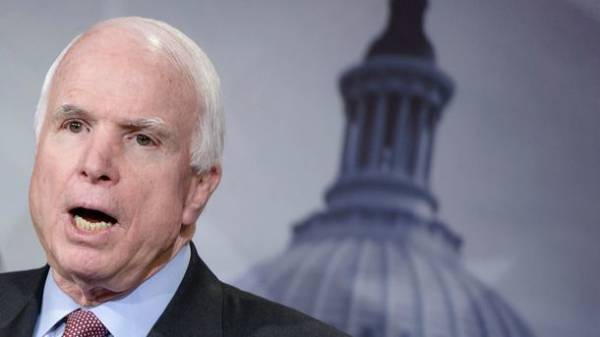 Us Senator John McCain calls on the authorities to create a special Committee which will investigate the influence of Russia in the U.S. presidential election, he said in a live interview with CNN, RIA Novosti reported.
According to him, he has no doubt that Russia had an impact on American elections.
"If Russia had been successful in attempts to influence elections, it would be a blow to democracy. And I think the creation of the ad hoc Committee to investigate this situation," McCain said and added that the establishment of such a Committee will be lasting.
He noted that before the creation of the ad hoc Committee, American intelligence agencies have engaged in studying Russia's actions in the United States.
Earlier John McCain said that the possible cyber attacks Russia on the political organization of States that could influence the election of the American President, was an "act of war".
It was also reported that sources in the American government circles have confirmed information about the repeated contacts with the secret services of the Russian Federation participants of the election campaign of Donald trump.
Comments
comments