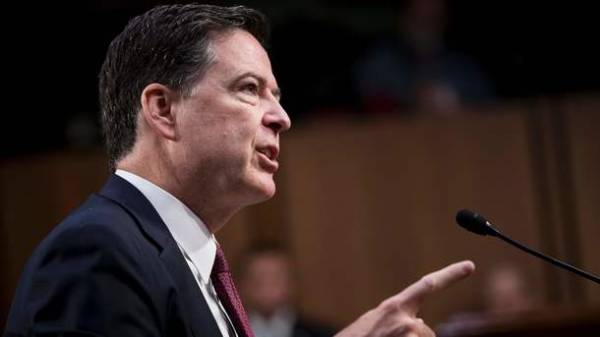 Former Director of the Federal Bureau of investigation (FBI), James Comey said at a closed part of the hearings special Committee on intelligence of the Senate of the U.S. Congress that the American Minister of justice and attorney General Jeff sessions was able to meet with the Russian Ambassador in Washington Sergei Kislyak not twice as was previously rumored, but three. This was reported by CNN.
According to its sources, in favor of the fact that the third meeting could take place, said the information that was shared by some Russian officials. Komi introduced it to legislators during the part of the hearing, which was held behind closed doors. Before Komi was made by the ad hoc Committee publicly.
Previously, the newspaper The Washington Post reported that the sessions and Kislyak met twice. In January in the consideration of candidates and Roman sessions for the post of head of the Ministry of justice and attorney General of the US, he not reported that senators who were interested in connections of the election headquarters of the Republican Donald trump with Russia.
For this reason, the representatives of the Democratic party in Congress has demanded to dismiss the head of the Ministry of justice from participating in any investigation concerning allegations of connections between trump and Russia.
Comments
comments