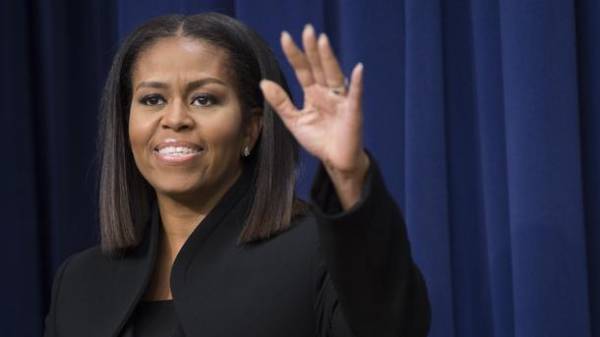 Former first lady Michelle Obama continues to delight his fans of good style even after she left the White house.
Social networks have admired her way with natural curly hair, which Michelle can be seen very rarely. Indeed, during his stay in the White house she preferred hairstyles with straight hair.
But recently in the Internet appeared the picture of Obama with curly hair gathered into a tail and caused a storm of positive emotions.
"Such a perfect natural beauty. She's perfect," writes one commenter, while another considers it "an incredible woman".
Users of the social network called Michelle Obama – a natural and a real first lady.
@Telegraph She should be president, amazing woman
— Ian Harman (@ianharman40) 4 APR 2017
While it remains unclear where and when the picture was taken. It is assumed that Obama was taken during one of the vacations taken by the spouses after leaving the White house.
@Telegraph Good. I'm happy for her and love natural African beauty
— Michele Renee Bonder (@MicheleBonder) 4 APR 2017
Michelle Obama photographed with her natural hair – and people are loving ithttps://t.co/UmOn0lNkLr
— The Telegraph (@Telegraph) April 4, 2017
Meanwhile, published the first official portrait of the first lady of the United States of Melanie trump. Social network users have criticized her for her diamond ring 25 carat and photoshop.
Comments
comments