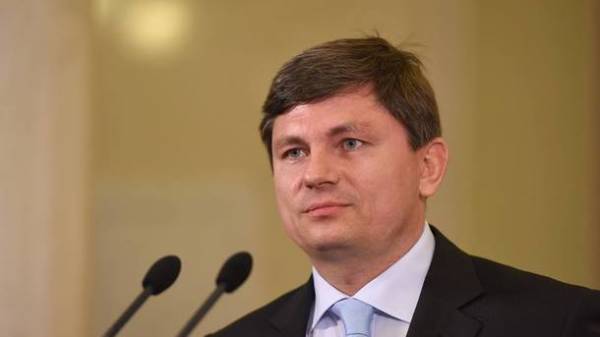 The faction "Block of Petro Poroshenko" at the meeting on 3 April with the participation of the President had not considered previously discussed the candidacy of Irina Lutsenko in the appointment of the new head.
This "Today" said the new head of the Pro-presidential faction in the Verkhovna Rada Arthur Gerasimov.
"Did not, because Irina Lutsenko withdrew his candidacy, so the vote was put one candidate, which was supported by all groups to one", – said the "Today" Gerasimov.
Also the head of the Pro-presidential faction rejected the possibility of holding early parliamentary elections. "In 2019 will, of course, the elections to the Verkhovna Rada. Early elections is not under consideration," – said Gerasimov.
On a question of journalists on what the priority of the task at the head of the faction he puts in front of him, Gerasimov replied: "Everyone is interested, the whole country is interested in the Ukrainian Parliament was very effective. So the first and key task for the head (of the faction – Ed.) this is something that the Parliament, thanks to the BPP, worked more efficiently. Just want to say that there are disparate groups (in BPP – Ed.) no scattered fraction is a single fraction. Of course there are, like any living organism, your problem. But I sincerely believe that in the near future we will solve them."
According to the head of the BPP, now he listens to the opinions of colleagues and discuss specific bills. "Today we are important enough blocks that relate to transportation. The first law did not take the social, which we must accept. Therefore, the key is to work in Parliament. And in Parliament that key? It is a platform for communication on the basis of which decisions are made," concluded Gerasimov.
Recall, April 3 MP Gerasimov was elected head of the BPP. Irina Lutsenko became the President's representative in the Verkhovna Rada.
Comments
comments