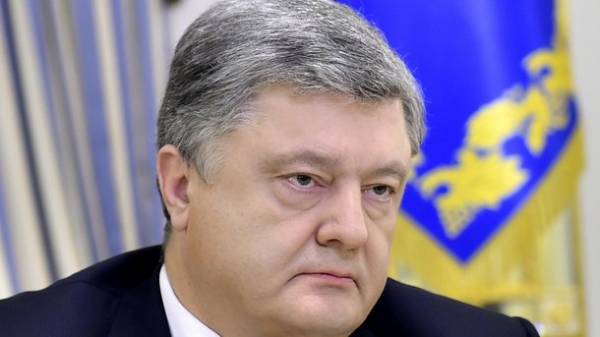 The President of Ukraine Petro Poroshenko considers adequate reaction of the Ukrainian side to ban the entry of Russian singer Yulia Samoilova, which the Russian Federation has decided to send to the song contest "Eurovision" in Kiev, because she violated the rules of entry to the occupied Crimea.
"The visit to Crimea Ukraine allows only across the administrative border of the Kherson region, the other method is a violation of the legislation of Ukraine, which entails sanctions. It is absolutely clear to the Russian side and the requirements are the same for all", – said Poroshenko at a press conference after talks with the President of Latvia Raimonds Vejonis on Tuesday in Riga.
As reported, Russia has chosen to participate in the Eurovision song contest 2017 the singer Samoylova with the song "the Flame is Burning". From childhood, she is wheelchair-bound and has a first group of disability.
On 22 March the security Service of Ukraine made the decision on a ban of 3 years of entry into the country Samoilova as illegally visited the occupied Russian Crimea, on the basis of the data on violation of the legislation of Ukraine.
The European broadcasting Union (EBU) expressed profound disappointment at this decision and stated the intention to contact with Kiev, to all the contestants could take part in it.
March 23, EBU was invited to participate Samoilova in the Eurovision song contest on a video-link. But the First channel has rejected an offer by the EBU on remote participation Samoilova, saying that the organizers should ensure that the performance of the singer in accordance with the regulations.
Later edition of Oikotimes reported the letter to EBU Director General Ingrid Deltenre (Ingrid Deltenre). She allegedly said that if the situation with the participation of representatives from Russia Samoilova in the Eurovision song contest-2017 not addressed, it will jeopardize the continued participation of Ukraine in the contest. In her letter to the Prime Minister of Ukraine Volodymyr Groisman, the text of which is published by Oikotimes (letter dated 23 March and published copy – March 27) is a call to intervene in the situation with the prohibition Samoilova to enter Ukraine and to make possible her visit to Kiev in may.
The organizers of "Eurovision" has denied the information on sanctions against Kiev.
Comments
comments