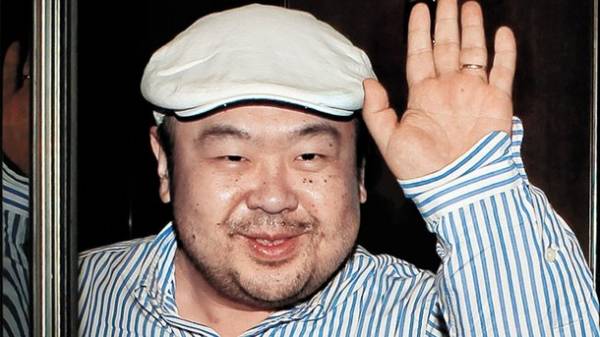 February 15 in Malaysia arrested another woman who according to the authorities, connected with the death of Kim Jong-Nam – 28-year-old Vietnamese, said the Agency "Yonhap".
Also, according to the Agency "Kyodo", were detained by the South Korean passport.
In addition, he was arrested the taxi driver who allegedly drove the two women to the airport to Kuala Lumpur, where they, according to the police, attacked the brother, Kim Jong-UN.
However, according to South Korean intelligence, the perpetrators of the murder have already left Malaysia. Japanese experts believe that they are no longer alive.
We will remind, according to preliminary data, two spy from North Korea killed the brother of the leader of the DPRK at the airport of Kuala Lumpur. Under the statement of some sources, they pricked him with a poisoned needle, others claim that Kim Jong-Nam splashed some kind of liquid.
According to the South Korean intelligence Agency, Kim Jong-UN gave the order to kill his older brother.
Kim Jong-Nam is the eldest son of former North Korean leader Kim Jong-Il, born in a relationship with actress song Hye-rim. One time he was considered the successor of the leader of North Korea, but fell out of favor of the father after the incident in 2001, when he tried to enter Japan on a fake passport. After this he was removed from succession to the highest office and left the country. Kim Jong-Nam has lived abroad without having any official positions or titles at home.
Comments
comments