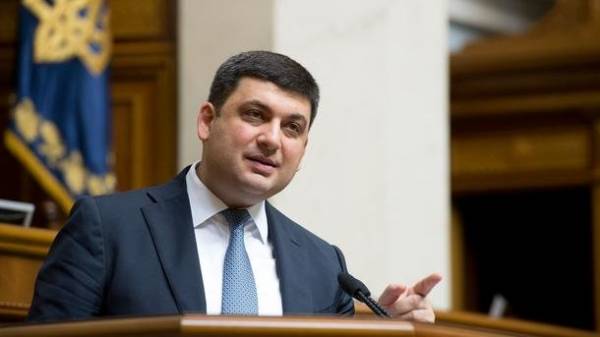 The decision of the International monetary Fund to allocate Ukraine tranche in the amount of $ 1 billion is an act of confidence in Kiev that will help to ensure the economic growth of the country. This was written in Facebook Prime Minister Vladimir Groisman.
According to him, the confidence of the IMF will help Ukraine to attract foreign investors.
"This renewed confidence in Ukraine, our commitment to economic growth through structural reforms necessary to create prerequisites for self-sufficient development of Ukraine. But even more importantly, the confirmation of the confidence the International monetary Fund is a prerequisite for attracting international investors to Ukraine", – wrote the Prime Minister.
Groysman stressed that the funds that Ukraine will receive, will increase the reserves of the NBU, which has a positive impact on the stability of the national currency.
Yesterday, April 3, the Board of Directors of the IMF completed the third review of the economic program of Ukraine in the framework of the extended financing facility (EFF) that allows you to give Ukraine about 1 billion dollars.
In turn the President of Ukraine Petro Poroshenko in a telephone conversation thanked the Director General of the International monetary Fund, Christine Lagarde, for her personal contribution to a positive decision on the allocation of Ukraine the next IMF tranche of 1 billion dollars.
Comments
comments