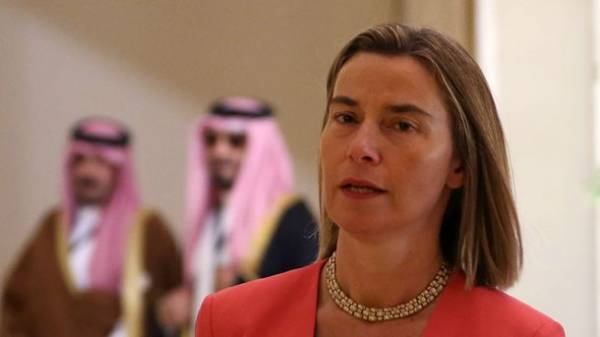 The EU does not intend to move its Embassy in Israel from tel Aviv to Jerusalem, said on Monday EU high representative for foreign Affairs and security policy Federica Mogherini.
"The European Union and its member States will move their embassies to Jerusalem, and we will oppose any decisions that are taken in this direction," she said, answering journalists ' questions after a meeting in Luxembourg with the Secretary-General of the League of Arab States and Ahmed Aboul Gheit.
The question was related to the fact that the Arab world is concerned about the statement of the President of the United States Donald trump's intention to move the American Embassy to Jerusalem.
Mogherini stressed that the EU's position on this issue coincides with the position of the Arab League.
The European Union stands for resolving the middle East problem through the establishment of two States – one Arab and one Jewish.
Comments
comments