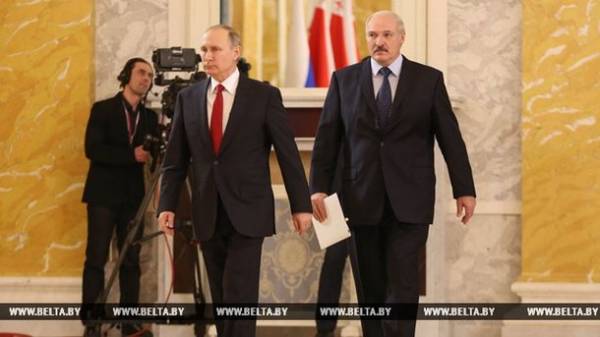 Russia and Belarus have resolved all controversial issues in the oil and gas sector, said the President of Russia Vladimir Putin after a meeting with Belarusian counterpart Alexander Lukashenko, BelTA has learned.
"We have agreed to settle all disputes in the oil and gas sector. In fact, not agreed, and we settled. Agreed on how and in what time frame will do it. We'll do that in the next 10 days," – said Putin.
In the words of the head of the Kremlin, he, along with Lukashenko found a diagram of convergence in gas prices, "Found the possibility of mutual concessions. Agreed about how we work in this sphere not only in 2017, but in 2018, 2019".
We will remind that Minsk owes Russia for gas is almost $550 million, however, the Belarusian side calls the gas prices are too high, and requires their revision. In response, Russia has cut oil supplies to Belarusian consumers.
Due to the reduction of Russian oil exports to Belarus sued. President of Belarus Alexander Lukashenko admitted that the country could do without Russian oil, although this will be difficult.
Comments
comments