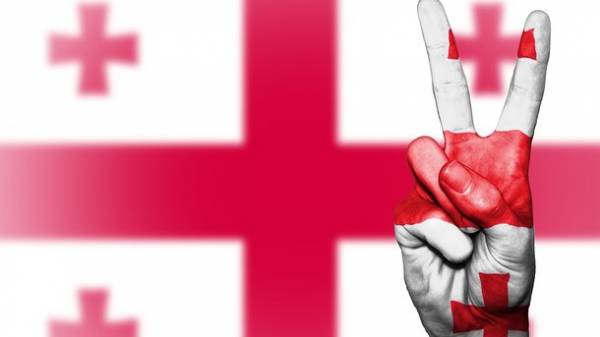 The attitude of the Catholicos-Patriarch of all Georgia Ilia II to the issue of the restoration of the country's constitutional monarchy, welcomed the ruling party "Georgian dream". This was told by one of the leaders of the parliamentary majority, the Chairman of the faction "Georgian dream" Mamuka Mdinaradze.
"The restoration of the constitutional monarchy, perhaps, give the country a certain feature, individualism and charm from many points of view," said Mdinaradze.
He commented on the statement made by Ilia II on Sunday during a prayer service in the Cathedral of the Holy Trinity in Tbilisi that, perhaps you should think about the constitutional monarchy, which brings tranquillity to the country.
"The position of the Patriarch always deserves great respect" – said in this regard, Mdinaradze.
According to the Deputy, "nothing is ruled out".
"Today it's too early to talk about recovery in Georgia a constitutional monarchy, but in 10-20 years this issue may come up in the agenda and the transition to a constitutional monarchy is acceptable," said Mdinaradze.
According to him, today for such a device, the country may not be ready, but in the future, in a relatively long term, the Georgian political spectrum "can consider this question very seriously, especially that the Patriarch for the second time says this in his prayer."
Previously, Ilia II during his Sunday prayer service reminded that, with God's grace, Georgia was ruled by a king.
"In the world today are frequent cases when the king is called a monarchy, the king reigns but does not rule. It's called a constitutional monarchy and brings tranquillity to the country," – said the Primate of the Georgian Orthodox Church.
However, he noted that, of course, today, and tomorrow it will not happen.
"But we must examine the past, present and future", – said Ilia II.
Meanwhile, November 3, 2013 in the Georgian Cathedral Svetitskhoveli in Mtskheta was the baptism of 2-year-old Prince George the descendant of an ancient Royal family of Bagrationi, of which there were many outstanding state and military leaders of Georgia and Russia.
As has declared then to journalists, one of the godfathers of Prince businessman Levan Vasadze, "our people and our country celebrated the first restoration of the statehood, then the restoration of autocephaly, and now laid a solid Foundation for the restoration of the constitutional monarchy, as we blessed the Patriarch."
Prince George was born in Madrid on 27 September 2011, is the first son of the Georgian Royal family, Anna Bagration-Georgian and David Bagration-mukhran. They were married February 8, 2009, the commemoration day of king David the Builder in the Cathedral of the Holy Trinity in Tbilisi.
The historic Georgian Scriptures calculate the chronology of the Bagrationi from the VI century of our era.
Comments
comments