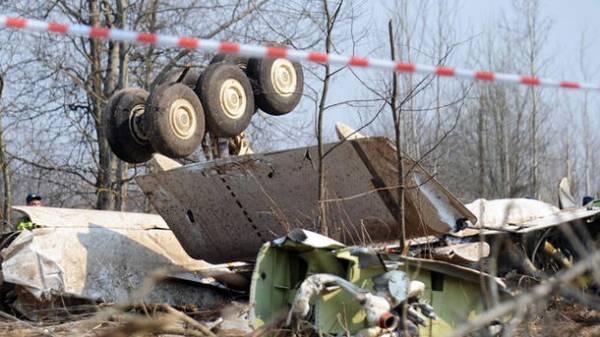 The General Prosecutor's office of Poland accuses Russian managers and "third person" intentionally provoking the crash of the plane Tu-154 of President Lech Kaczynski in Smolensk. This was stated by the Deputy Prosecutor-General Marek Piosenek at a press conference in Warsaw, reports "RIA Novosti".
"Already collected and produced in the course of the investigation evidence that allowed prosecutors to formulate new charges against the air traffic controllers, as well as third persons who were in the control tower mission, intentionally provoking the disaster, which resulted in the death of a large number of people," said Postek.
He noted that Poland will turn to Russia with a request for legal assistance for questioning of Russian air traffic controllers.
We will remind, the Polish foreign Ministry was not satisfied with the official explanation of Moscowpublished by Russian Embassy on the website, regarding the review of the Russian leader Vladimir Putin on the fall of the Polish air force one near Smolensk.
Previously, on 28 December 2016, the Polish foreign Ministry sent the Russian side of the note with the requirement to transmit an unknown Warsaw recording from the cockpit of the airplane Tu-154 of President Lech Kaczynski, crashed near Smolensk.
This request relates to the comment that gave the Russian President during a press conference.
"Personally, I read the talks of the pilot and the man from the protection of the deceased President, who came into the cabin. I personally read the transcript. Included in the cockpit man (forgot his name, the name is specific) requires landing. The pilot responds: "I can't sit down can't." What went down to the cabin of the people around the President said, "I can't tell the boss. Do what you want, sit down," said Putin.
As is known, the Tu-154 aircraft of the Polish air force fell near Smolensk on 10 April 2010. The accident killed all 96 people aboard, including President Lech Kaczynski and his wife.
The interstate aviation Committee called the cause of the incident was pilot error. The Polish side did its own investigation and laid part of the blame on Russian air traffic controllers.
Comments
comments