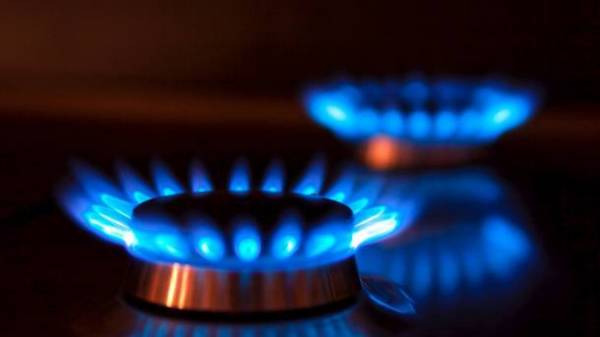 Popular front calls upon the National Commission regulating energy and utilities (NKREKU), to cancel the monthly fee for gas, otherwise deputies will consider a question of changing the composition of the Commission. This was stated at the conciliatory Council of the Verkhovna Rada faction in the Parliament Maxim Bourbaki, reports 112.ua.
The MP suspects the National Commission of wrongdoing and calls this as extortion.
"NF" States that the national Commission must cancel the decision to impose a monthly fee for the connection to the gas supply system. This is a new tax in favor of Firtash and Levochkin, because they are the owners of most regional gas companies in Ukraine. Without deliveryzetia gas and elektrorazpredelenie, such decisions cannot be taken. It is nothing but extortion," – said Bourbaki.
He stressed that otherwise will be raised about the change of the composition of the national Commission.
"If NKREKU will not change its Pro-oligarchic policies, "NF" will initiate the decision on the full personnel updating of this national Commission. We insist on the study of the solution of the national Commission for action in the interests of the mafia the leaders of the former "Rue"," – said Bourbaki.
Since April, the Ukrainians have gas stoves, gas water heaters for heating water or heating a home with gas, have to pay more for it. Particularly affected single high-rise residents — for them and the amount of increase in the payment more than doubled.
The reason is that NERC has allowed gas suppliers to separately charge all consumers a fee for gas and separately for "delivery" of the fuel in the rent (monthly fee). Now this fee is included in the tariff, but since April she grows up.
The experts considered that for the apartment with a gas stove without a meter fee of approximately 46 UAH per month, plus a surcharge according to the norms of calculation of 4.4 cubic meters for each registered tenant. But a cubic meter of gas will drop by about 90 cents, or up to six UAH, so it "go away" fee.
If you now pay for gas in a month is 31 UAH/person (will be 26 UAH), from April for one resident will be about UAH 72 (46+26), with two — 98 UAH (46+26х2), etc. If the count is, then, of course, will have to pay according to his actual testimony plus a fee.
Those who have home mounted gas boiler for heating, the fee will be higher, as it depends on the maximum throughput of the counter. And in this case the counter is more powerful because needs to be more on the order flow of the gas. Fee will be 50-70 UAH/month. depending on the region, plus pay at the counter.
Comments
comments