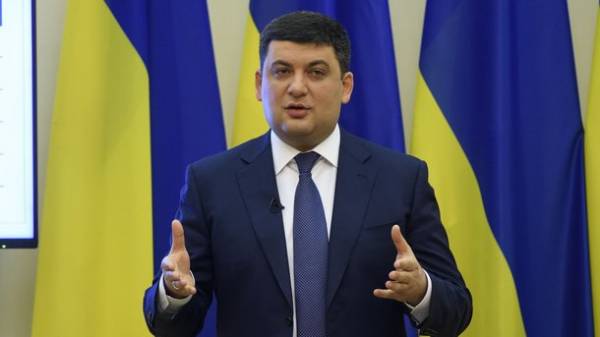 Prime Minister of Ukraine Vladimir Groisman has instructed the Ministry of Finance of Ukraine to develop the introduction of an incentive tax for new gas wells starting in 2018. This was reported today the Minister of Finance of Ukraine Oleksandr danylyuk during the hour of questions to the government in the Verkhovna Rada of Ukraine.
"The Prime Minister has instructed, we are working on the incentive mechanism of production from new wells will be reviewed when amendments to the budget in the second reading we will have a position that we can integrate," said danyluk.
Association of gas companies of Ukraine noted that today, to build its own gas production in the governmental concept of development of the gas industry to 2020 sets a clear mechanism that will economically stimulate companies to invest in drilling is the rent of 12% on new wells. This approach will allow you to keep income of the state budget in 2018 and to significantly increase them in subsequent years.
Roman Opimakh, Executive Director of the Association: "the Gas industry requires more investment and modern technology, so for a year waiting on the government to take steps to improve the investment attractiveness of the industry, which has great unrealised potential. The introduction of incentive taxation, a new investment is a decision in favor of the state and its energy independence. Indeed, the development of the mining industry will enhance the energy security of Ukraine's economy, will promote creation of new jobs across the chain of services involved and, finally, may lead to surplus of domestic gas, by the market will cause gas prices to go down."
Comments
comments