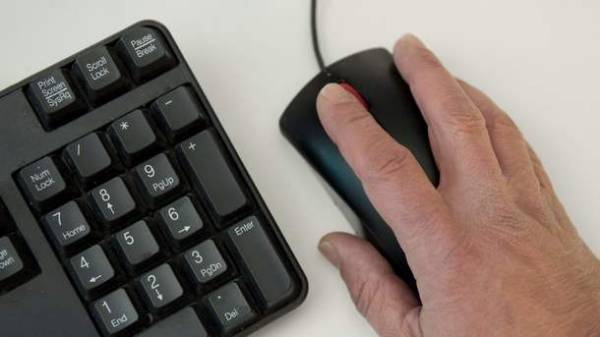 To become a good specialist often people try to do his best, showing their best side.
But whether they are able to help in your career – find out Work.ua.
TOP 4 habits that can hinder career development.
1. To leave work last
For sure in every team there is a man who sits at the workplace late. Some believe that such processing positively characterize them in the eyes of the head. But that's not true.
Rather, the key findings of the head will not do that how long do you stay late at the office or the shop. The main thing for him — the number and quality of completed tasks. If you systematically go later, you risk to earn fame disorganized, slow the man leaving the job for later.
In addition, such behavior would displease the colleagues. After all, they all goes according to plan, they don't want to work overtime and wrongly believe that the leader would rather appreciate the dedication of the one who leaves last and not the quality of the work.
Those who answer letters from the chief in the night or finish the report at home, I believe that such actions will prove they are valuable to company employees. And most of it is justified. But to work at night only to just to make a good impression, not the best solution. If you do not have time with working chores, try to improve their organization.
2. To work in multitasking mode
There are people who can do several things at once: talking on the phone, something to type on the computer for a project that is not associated with the conversation, and sipping coffee. They finish one part of the task, and then grasp at another, and not leading to the end of any of them.
If you spray on multiple projects simultaneously, be willing to sacrifice efficiency and accuracy. You will have to leave more time to complete a case because you are working on another five. And since you constantly switch their attention from one task to another, you can make mistakes and then spend additional hours correcting them. Remember: only 2% of the world's population can multitask without sacrificing sanity and quality of work.
The employer may require to perform several tasks in one day. But he wants you to do it, paying the same attention to detail in every project. It is not necessary to undertake all tasks at once. For example, start with the simplest but most difficult finish. Or Vice versa.
3. To work "for himself and for that guy"
There are situations when the worker has completed all of its tasks and takes on additional, seeing that his partner can't keep up. Or the head shifts it a part of their duties.
On the one hand, it's good practice: you can gain experience, make new connections. But what you are doing someone else's work, does not guarantee any increase in wages or career advancement. If the reward for quick work and even more work, for the sake of what then to try? Besides, someone of my colleagues even might consider you an upstart.
Analyze the situation. You encourage because you quickly did the work for myself and the other guy? No? Then proceed strictly within the framework of their duties.
4. To be in his Board
Such a person can not just go down the hall, not to stop and talk to everyone they see. Loud laughter, nods, odd movements of the hands like a shot from a finger — a characteristic for the behavior of a popular colleague. Perhaps you are one.
Friends colleagues need. And to be a Board its not so bad, but this phenomenon has its side effects. Becoming too simple and relaxed, you can throw phrases that don't tell the staff; to share intimate moment that it would be better to keep silent; to piss off the colleagues and the management tactless questions about the salary.
Slow down. At work we have to work and not to fight for the popularity of others. It's not a school. No one suggests that the team needs to stand apart, but also to cross the line between work and personal life is also not worth it.
Comments
comments