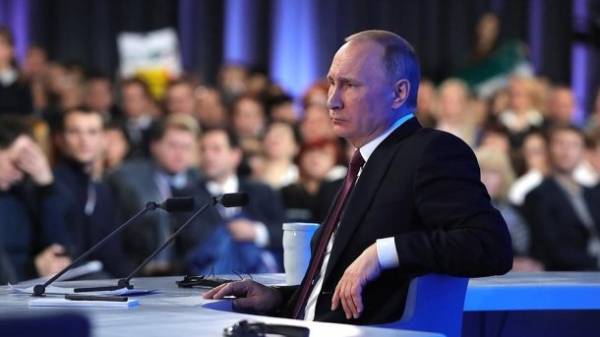 Russian President Vladimir Putin will leave the presidency permanently without the application of the scheme to replace Medvedev in 2024. About it on air of radio station "Echo of Moscow", said a Kremlin propagandist and member of the RF Public chamber Sergey Markov, reports "Apostrophe".
He noted that the change of power in Russia may occur in 2024, since "until Putin could not leave his post." Moreover, according to him, according to the Russian Constitution should leave after two terms.
Kremlin propagandists have rejected the possibility of another schema "Putin – Medvedev – Putin", as the current Russian leader will go away completely.
"I think the President believes that should be updated," said Markov, adding that until 2024 still, anything can happen.
Earlier, the Russian dissident Mikhail Khodorkovsky said that Vladimir Putin can take the decision to leave his post after 2018. According to him, inside the Kremlin's elite are growing conflicts.
Comments
comments