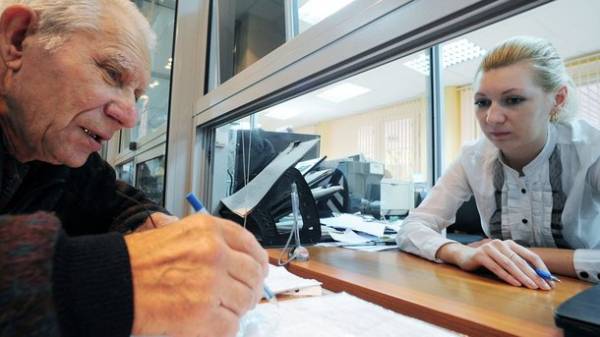 Ukraine will not agree to raising the retirement age to European levels due to the lower life expectancy of citizens. This was told "Today," Vice Prime Minister of Ukraine Pavlo Rozenko, commenting on the opinion of the head of the IMF mission in Ukraine Ron van Rodin about the need to raise the retirement age.
"Again, unfortunately, the topic being discussed to raise the retirement age, and again says that in Europe the average age of retirement higher. Definitely can agree with this. But let us then next we present data on the duration of life. The duration of life of Ukrainians 10 years less than Europeans. If you take the ratio of retirement to the length of life, it would not be in favor of the European Union. We have a short. That is indicates how to set the retirement age for men at 65 when the average life expectancy of us men have 65 years", – said Rozenko.
He reminded that the government offers its own version of filling the Pension Fund.
"We see pension reform as, above all, the growth of the economy, growth of incomes of the pension Fund through the creation of new jobs through the increase of salaries. By the way, the salary of 3200 UAH gave us an additional resource of the pension Fund of Ukraine. And the deficit of the pension Fund of Ukraine this year will be less than in the past", – said Rozenko.
Recall Rozenko also said "Today" that van Roden was wrong, considering that Ukraine still uses the Soviet pension model. According to the Ukrainian Vice Premier, with this system the country was done in 2000. In addition, the Deputy Prime Minister said such unprofessional statements by the representative of the IMF.
Comments
comments