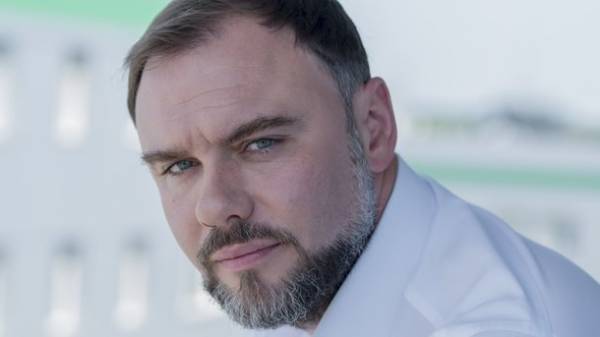 MP from the faction of the BPP Gleb zagoriy pointed out in his e-return for the 2016 88 patents and trademarks (most pharmaceuticals), and 2,6 million hryvnias of charitable donations. This is evidenced by the data in the Unified state register of declarations.
According to the Declaration, zagori is the ultimate beneficial owner in PJSC "Pharmaceutical company "Darnitsa", JSC "Scientific-production centre "borshchahivskiy chemical-pharmaceutical plant" and other enterprises.
Among the objects of the real estate of zagori declare recreation area 418,2 sq m apartment with an area of 264 sq. m., was the son and other real estate. Zagori also indicated in the Declaration of leasehold land with an area of 40 778 sq. m, rented apartment with an area of 266.7 sq. m of rental office space 423,7 sq. m.
Also zagori declared Tesla SP85D 2015 model year, MERCEDES-BENZ S 63 AMG and the RANGE ROVER 2014 owned by his wife Catherine of zagori.
Among their revenue zagori indicated the salary of the Deputy in the amount of UAH 465 135 and wages part-time for scientific activities in the two universities – National medical Academy of postgraduate education Kiev national University of technologies and design.
In his comments to journalists Gleb zagoriy noted that the salary of the Deputy and wages for research activities in universities translates to charity.
The Deputy also explained the appearance in the Declaration of the income of his wife Catherine of zagori totaling 174,7 million hryvnia, "from alienation of securities and corporate rights". According to the Deputy, in the form of electronic Declaration is not provided the item of expenses of the members of the family of the declarant that is not allowed to make the amount of expenses for operations with securities, which amount to more than 174, 3 million. Thus, as reported zagori, the income of his wife is not 174 million UAH, and about 6 million hryvnias, taking into account the coupon income received from operations with securities.
In addition, zagori indicated 15 million under the heading "fees and other payments under civil contracts" from PJSC "Pharmaceutical company Darnitsa" and a royalty of 7, 17 million UAH from the same legal entity.
In its Declaration Gleb zagoriy indicated 24.7 million hryvnia accounts in Ukrainian banks "UkrSibbank", "PrivatBank", "Oschadbank" and Bank "Sofia". In addition, it has declared $ 2.2 million, a Euro 428 thousand and 6, 6 million hryvnia in cash, 20 million of receivables for corporate and $ 1 million, loaned to third parties.
According to the electronic register of declarations in 2016 Gleb zagoriy made charitable donations totaling 2.6 million hryvnia.
Among the valuable movable property in the Declaration Zagoria provided two units of arms, cuff links, antique jewelry, collections of sculptures and painting of the twentieth century, etc. Also zagori declared collection of Ukrainian costumes, carpets and other works of art belonging to his wife.
Comments
comments