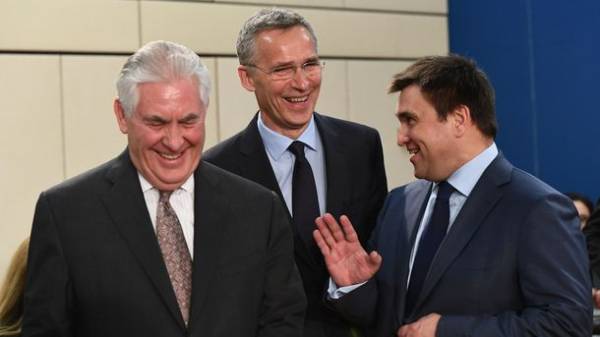 U.S. Secretary of state Rex Tillerson during the summit of foreign Ministers of NATO countries in the headquarters of NATO in Brussels received an ovation joke about the Minister of foreign Affairs of Russia Sergey Lavrov, writes "Voice of America".
At the event, one of the diplomats said that in relation to Russia it is necessary to apply a "two-level" approach, but noted that the dance "needed a pair".
It Tillerson replied: "of Course, Russia can dance, and even something to come of this. But Sergey Lavrov, not exactly dance, because he was not allowed to dance," he said.
It is noted that these words received an ovation from the foreign Ministers of the NATO countries.
"He received an ovation, literally. This is not a metaphor. He was applauded," said one of the diplomats.
Thus, as notes the edition, the head of the US state Department meant that all the decisions in Russia, accepts Putin personally.
As reported, during his first visit to the headquarters of NATO Tillerson also said about the Russian aggression in Ukraine, and the continuation of sanctions against Russia.
Comments
comments