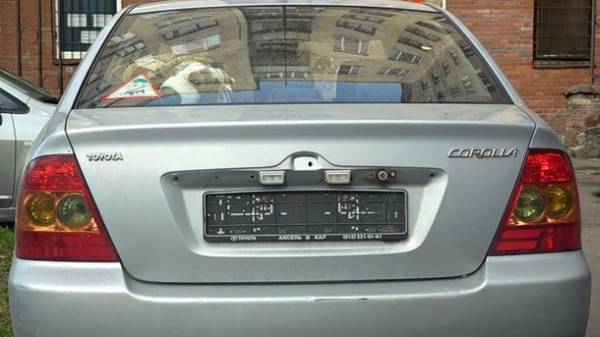 The loss of the license plate of the car — not uncommon on the Ukrainian roads. They often "fly" in rainy weather. In addition, petty thieves well-earning, demanding a ransom for the captured and allegedly stolen plates. In a press-service of the Service center of the Ministry of interior told what to do in such cases.
The loss of car license plates should contact the service centers of the Ministry of interior. If the license plates were stolen, you should also contact the police. For driving without license plates is threatened with administrative responsibility.
After contacting the service center of the Ministry of interior will give you new license plates and the car need to re-register. The entire procedure can be completed in 1-2 hours.
In case of loss of rooms need to contact the local service center with your passport, identity number and certificate of registration of the vehicle also need to bring the car itself, because the re-registration procedure provides for the inspection of the vehicle expert. Employees of the service center will issue new license plates and a new certificate of registration.
If the plates are stolen, the actions of the owners are the same, but you must first contact the Department to obtain the appropriate certificate of loss of rooms. This option should protect the driver from the trouble if a machine with the old numbers were listed in the database search.
Also note that in the case of the return of the lost license plates after issuance of the new, the old are considered invalid and must be surrendered in the service centers of the Ministry of internal Affairs.
Comments
comments