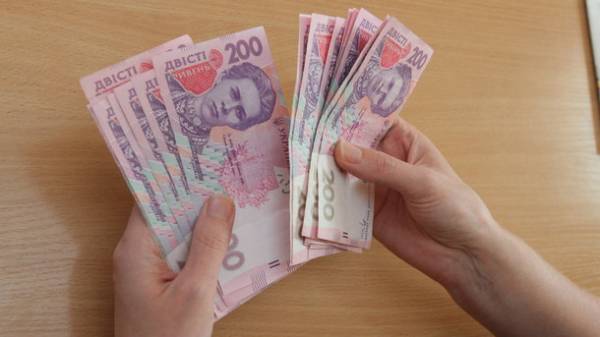 As of July 1, 2017, the amount of cash in circulation in Ukraine amounted to 331 billion hryvnia. This was reported by the press service of the National Bank of Ukraine (NBU).
"In the cash circulation of the country as 01.07.2017 was cash in the total amount 331 billion, including banknotes — 328,9 billion (2.8 billion) and coins to 2.04 billion (12.9 billion pieces)", – said the NBU on the official page in Facebook.
Since the beginning of the year, the amount of cash in circulation decreased by UAH 10 billion.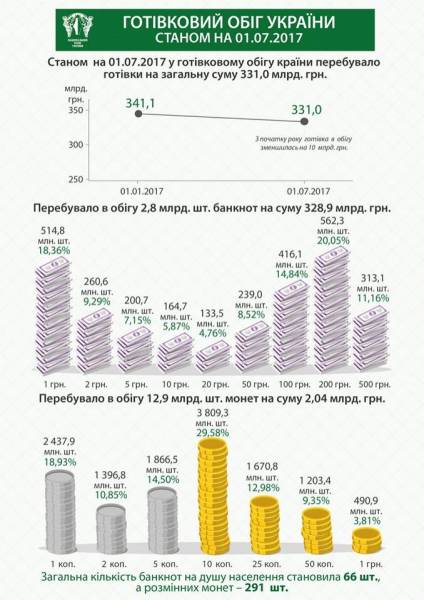 The total number of banknotes per capita was 66 pieces, and coin — 291 thing.
Most bargaining bill was the banknote of 200 hryvnia (20,05%) and a coin value of 10 cents (29,58%). Less Ukrainians used banknotes with a nominal value of 20 hryvnias (4,76%) and coins of 1 hryvnia face value (3,81%).
Read also: Ukrainians do not trust banks and keep billions of hryvnia, "under the mattress"
Recall from 2017 in Ukraine came into force the reduction of the limit on cash payments from UAH 150 thousand to UAH 50 thousand. The national Bank of Ukraine has repeatedly stated that the focus on promoting "Bank transfer", which, in the opinion of the regulator, lead to legalization of the Ukrainian economy.
Comments
comments