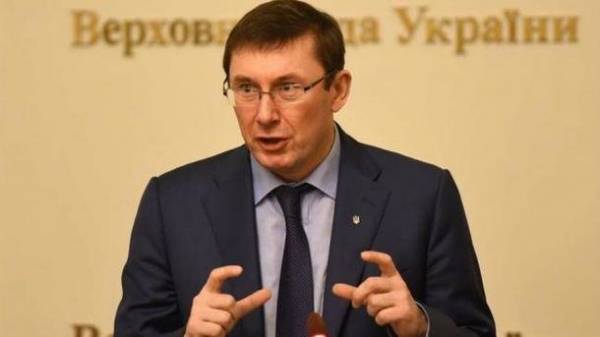 Searches in the anti-monopoly Committee associated with the tobacco company "Tedis Ukraine", which was abused a monopoly, and the state Agency did not take appropriate measures to prevent this. This was at the briefing said the Prosecutor General Yury Lutsenko.
According to him, AMCU has been seized documents that testify to the accompanying monopoly of the tobacco company "Tedis" and non-use action demonopolizing the guidance of the AMC.
"The fact that a number of other Ukrainian companies which wish to engage in the distribution of tobacco products, has applied to the ACU to force manufacturers to break the monopoly and to cooperate with other distributors. Despite its obligations under the law, the AMCU leadership has not taken such measures on demonopolization of the market than according to the investigation, was accompanied by the establishment of monopolies of the company "Tedis Ukraine". The Antimonopoly Committee is the structure that needs to investigate or prevent a monopoly position. Long time for one reason or another, check the AMC did not see any problems here," – said Lutsenko.
He stressed that the AMC limited to only fines against "Tedis, but had" had to take action against the manufacturers of tobacco products and force them to destroy monopoly and to provide products for other distribution companies.
Also, the attorney General added that the head of the "Tedis Ukraine" Kesaev is in Russia, and today's searches is a reason to make him suspicious.
We will remind, this morning the staff of the General Prosecutor's office came to search in the Antimonopoly Committee of Ukraine.
Also Lutsenko reported that law enforcement officers exposed the scheme particularly major tax evasion and illegal transfer of billions of hryvnia from Ukraine, including to Finance terrorism.
Comments
comments