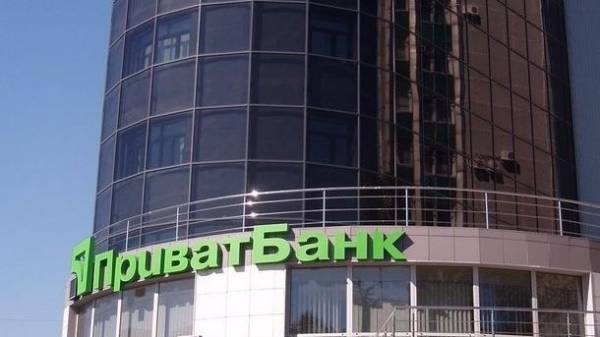 Associated with PrivatBank persons filed 42 suit against the National Bank of Ukraine (NBU). This is evidenced by the data of the Unified state register of court decisions.
Almost all claims filed in the administrative court of appeal and relate to the recognition of the national Bank specified persons associated with PrivatBank, which their funds in the Bank were subject to forced exchange for shares of additional issue (bail-in) while nationalization of financial institutions.
In particular, the plaintiffs are Igor and Grigoriy Surkis, their father Rachmil Surkis, Surkis Svetlana, Marina Surkis, Pauline Kowalik (one of the shareholders A-the Bank), a Bank, a football club "Dinamo", as well as offshore companies – Camerin Investments LLP, Sunnex Investments LLP, Tamplemon Investments LLP, Berlini Commercial LLP, Lumil Investments LLP, Sofinam Investments LLP.
According to the state register, the Kyiv appeal court on 6 and 18 September to consider appeals against the decisions of District administrative court of Kyiv dated may 17, 2017, to satisfy the claims of A Bank and six of these individuals.
In addition, currently do not have a date of meeting of the Supreme administrative court, which must review notices of appeal against the decision of the Kyiv court of appeal on 27 July and the decision of the District administrative court of March 20, 2017, which partially satisfied the claim of FC "Dynamo".
SEE ALSO
PrivatBank pays debts to the NBU
As reported, in December 2016 the government on the proposal of the national Bank and the shareholders of PrivatBank, the largest of which at that time was Igor Kolomoisky and Gennady Bogolyubov, decided on the nationalization of the largest in the Ukrainian market of financial institutions. The state received 100% of its capital Privat capital was increased by the amount of 116.8 billion.
In the framework of the nationalization of the Bank of his obligations to related parties were subject to the procedure of bail-in and were exchanged for shares of the additional issue of the Bank. As you know, the decision was made under a special procedure provided for under article 41-1 of the law "About system of guaranteeing deposits of individuals". NBU intends in this connection to appeal to the higher courts by appeal against such unlawful decisions, and is confident of the legality of the procedure bail-in.
The NBU said earlier that prior to the nationalization of PrivatBank was a pyramid scheme; the assurances of the regulator, to the former owners of the financial institution will not return.
Comments
comments