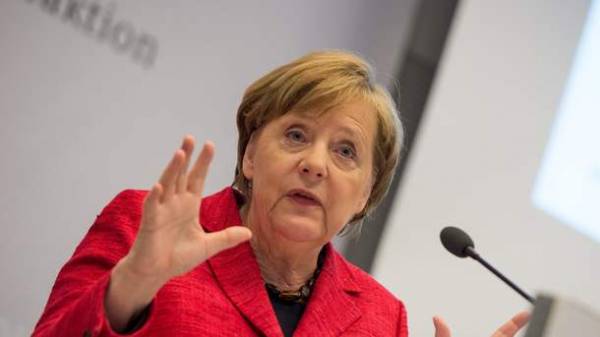 German Chancellor Angela Merkel may resign in case if the need to compromise on the job will lead to a "considerable deformation of the person". The head of the German government stated at the presentation of the former Minister of justice Sabine Leutheusser-Schnarrenberger called "Position is power" (Haltung ist Stärke), writes Die Welt.
Merkel said that politicians always have to wonder how far he would go in search of a compromise. While the Chancellor declined to name, noting that he is not going to resign.
24 September, Germany will hold elections to the Bundestag. The favorite of the race is considered the Christian democratic Union (CDU) of Angela Merkel. In case of victory she would become Chancellor of Germany for the fourth time in a row. Merkel is head of the German government since 2005.
Serious competition to the CDU are the social Democrats, led by Martin Schulz, is rapidly gaining popularity.
Comments
comments