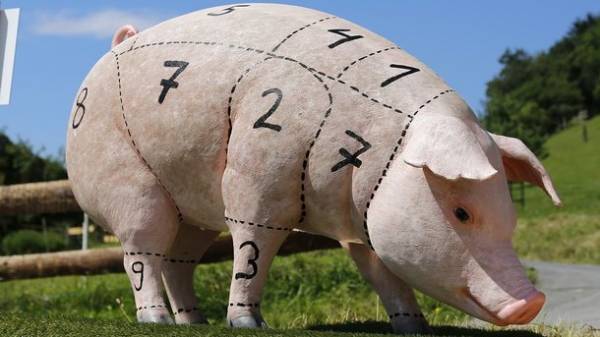 Belarus has introduced temporary restrictions on pork imports from several regions of Ukraine and Lithuania in connection with the registration of the outbreaks of African swine fever (ASF). It is reported by the Department of veterinary and food supervision Ministry of agriculture of Belarus.
Prohibited the importation from the territory of Kherson region, as well as from the territories of Panevezys and Utena counties of Lithuania, where registered cases of the disease.
Restrictions imposed in respect of feed and feed additives for animals of vegetable and animal origin, including poultry and fish. They apply to the importation of feed additives for cats and dogs that have not undergone heat treatment.
We will remind, recently in the Kherson region have registered a new case of African swine fever.
According to the Association of "the pig Breeders of Ukraine", at the beginning of February 2017 , the number of pigs in Ukraine has decreased by 7.1%compared to the previous year to 6.54 million head. Experts predict a rise in pork prices throughout 2017.
Comments
comments