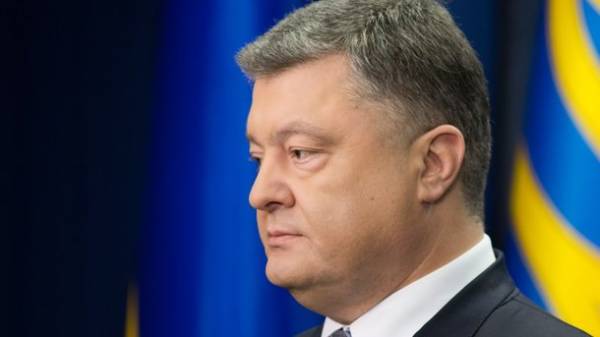 The coming years will be the most important for the EU and Ukraine: the aggressors in Europe "will not wait" and Russia "will do everything possible to push the EU." On this day, 29 March, said the President of Ukraine Petro Poroshenko, speaking at the Congress of the European people's party (EPP) in Malta.
"The Kremlin will never surrender. "Divide and conquer" is the main principle of the Kremlin", – said the President of Ukraine.
Newly-fallen snow stressed that Europe should be guided by the principles of good leadership with inclusive and rational plan for the whole of Europe for the protection of European values.
"A more open and inclusive European Union is focused on cooperation with its partners", – said Poroshenko.
The President also expressed the confidence that security and stability in Europe can not be without Ukraine.
"Donbass and Crimea, back to Ukraine, and the withdrawal of Russian aggressors from the territory of Ukraine – this is why we need a political will", – said the leader of the state.
Poroshenko also urged not to succumb to fear and pointed out the fundamental causes of the current crisis.
"Let's not let fear control us and not be blind. It is not a crisis of misunderstanding – it is a crisis of two opposing conceptions of Europe. Tyranny or freedom? Only one of these principles will survive in the end. And Ukraine is at the forefront of this struggle", – said the President.
Comments
comments