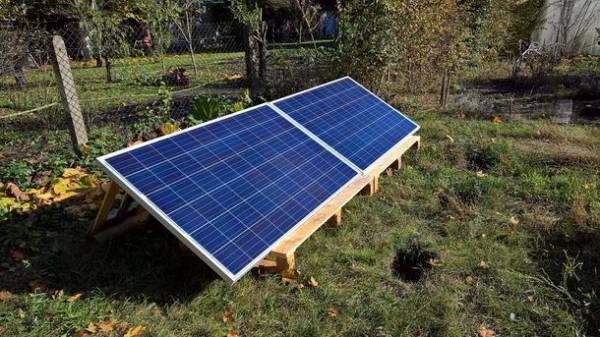 State Ukrgasbank has started providing loans to individuals for the purchase and installation of home solar power plants, solar collectors and heat pumps. About it reports a press-service of the Bank.
The maximum amount of loan is UAH 1 million for up to 5 years. Ukrgasbank has set the interest rate at 0.01% per annum.
"The household can not only meet its own energy demand but also to sell the surplus in the common grid by "green tariff", which is now for solar power plants is 0.18 Euro per 1 kW*h. Installing on the roof of SES, it is possible to provide an additional monthly income of 10 thousand hryvnia, " – said the Deputy Chairman of Ukrgasbank Inna Tobacco.
Solar collectors and heat pumps generating heat from the air or land can provide a household with warm water and heating, Tobacco notes.
We will remind, the program "green tariff" was created to promote Ukraine's population to use alternative energy sources to replace traditional (gas, coal, oil, etc.)
The green tariff is a special tariff that is purchased electricity produced using alternative energy sources. Wholesale electricity market of Ukraine in the face of GP "Energorynok" is obliged to buy electricity from "green tariff". The possibility of sales by "green tariff" directly to consumers provided.
Comments
comments