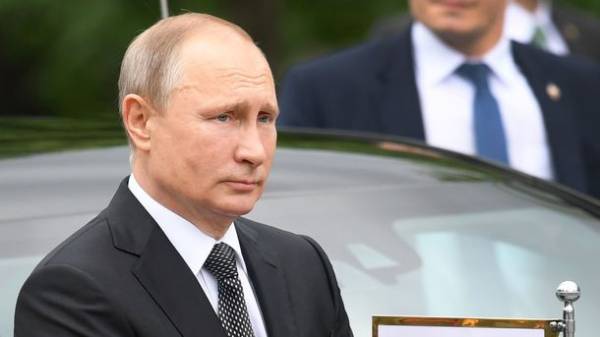 The Minsk Protocol was signed by people who did not participate in the discussion. This was at the international forum "the Dawn of Europe: the historical pattern of civilizational choice," said the second President of independent Ukraine, representative of Ukraine in the Tripartite contact group Leonid Kuchma.
The "Normandy format Minsk Protocol…In Minsk met four representatives of heads of state. Merkel is the current personality, which breast protect us, and we should all thank Germany. Hollande, Putin and Poroshenko… I ask you a simple question: please tell me why they have not signed the Protocol, why not come along to the press and not made a General statement, if at least 51% match their position? And who signed the Protocol? People who didn't even participate in this discussion. Why are they not signed? Because I was not convinced that it (the Protocol – Ed.) you can perform? Or some party is interested to do that?", – said Kuchma.
According to him, in 1992 in Minsk was established the contact group on Nagorno-Karabakh, plus 20% of the territory of Azerbaijan, Armenia pulled her to her.
"There "7+2″ (format of the negotiations – Ed.) and where are we? Something has shifted? There Sweden, Turkey, and Germany… Let's look at the Caucasus, our colleagues in Moldova. There and the United States (in the negotiating format on Transnistria – Ed.). Today, you know, there's a lot of tips – let's change the format, let someone add. What of it? The number changes nothing. It all depends on one person – Putin. Do Europeans mechanisms to get me to go (the Russian mortar – Ed.)… Trade sanctions. Yes, some problems for Russia they created. On the other hand they force Russia to do tovarozameschenie", – said the second President of independent Ukraine.
Previously, the third President of Ukraine Viktor Yushchenko noted that in Europe the seven conflicts, and each of them, the occupier, Russia.
Recall that a few weeks might be held the first meeting of Putin and trump on the sidelines of the G20 summit.
Comments
comments