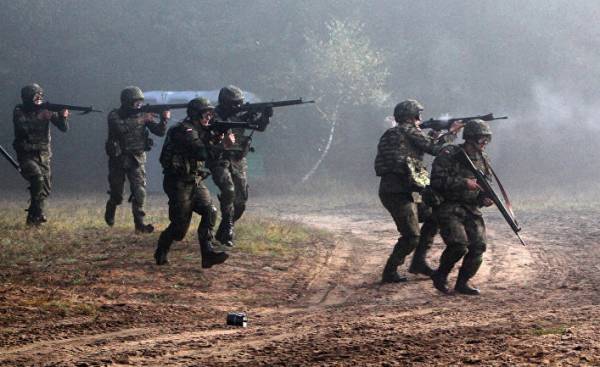 In Lithuania, there must be two armies, one created from reserve soldiers, the other of passing a real service in the armed forces, says the head of the land forces of Lithuania, Brigadier General Valdemaras Rupsys.
"The idea was to have two armies. One army in uniform and another in civil, army reserve. I would not like to concentrate on the amount of the reserve, but the purpose of this", — he told in interview to Agency BNS.
According to him, the purpose of the implementation of this objective in the Lithuanian army and the brigade of "aukštaitija". To it ranked as 4 thousand 500 soldiers, 79% of them from the reserve. The General says that the team is created with the aim of bringing the structure of the army in time of peace to the structure in the event of a conflict. He argues that this is necessary if we want to make the army faster reaction in case of potential aggression.
"I have an idea that the structure of the army in peacetime to be more similar to the structure in time of war. It would have speeded up our response. A potential enemy in case of attack, most likely, will use the element of surprise, so the army will not have much time for reorganization. Therefore, the best way is to go to war with what we have in peacetime. The second point for mobilizing units should allow sufficient time for approval, so they could fight together, to maneuver and to perform other tasks," says Rupsis.
Comments
comments