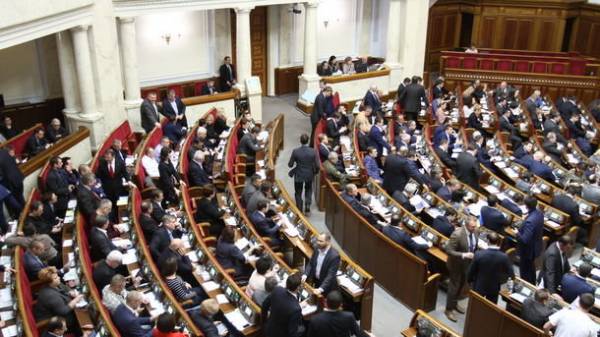 The Verkhovna Rada intends next week to take up consideration of the removal of immunity of six deputies, who had earlier submitted a representation to the attorney General. This was stated on air of TV channel "112 Ukraine" press Secretary of the Prosecutor General Larisa Sargan.
According to her, MPs for five days, will consider the submission of six of their colleagues.
"The regulation Committee has already decided on dates for consideration of submissions is Monday to Friday daily. Monday at 12:00 the first meeting of the regulatory Committee, Tuesday-Friday at 10:00. We expect that all six performances, which we gave to the lying, would be considered these days. Thursday and Friday are the days reserved for business Polyakova, and Rosenblatt, on Monday, Tuesday and Wednesday considering the fact that added performance on Mikhail Dobkin, I think that one of these days will also be considered this view," said Gar.
Recall, June 21, Prosecutor General Yury Lutsenko has submitted for consideration Parliament's views about the prosecution of five people's deputies: Oles Dovgy ("will of the people"), Andrey Lozovoy (Radical party), Yevgeny Deydey and Maxim Polyakov (both "people's front"), Borislav Rosenblatt (PPB). On 29 June, the Prosecutor General has submitted to Parliament a submission once and Mikhail Dobkin.
Comments
comments