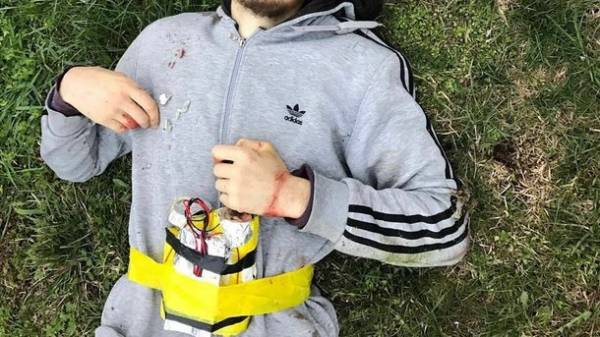 The official version of the attack of chechencev unit of Regardie in the village Narusai (RF) is doubtful. This writes the "Novaya Gazeta", which was niezarejestrowana photos of the Chechens, who allegedly died during clashes.
The images show that all "attackers" killed one way – shot in the head. Photos at the scene did one of the members of the investigative team.
Forensic scientists, forensics and ballistics, who saw pictures that confirmed that people in them were killed at close range.
A "typical "Chinese massacre." So fighting in both Chechen campaigns, the parties describe the execution of prisoners of war," commented one of the former law enforcement officers who served in Chechnya.
There is a view of the analogy with public executions in China, which are characterized by two characteristics: mass and method of the murder – the victim is kneeling, and the executioner shot in the head, most often in the head.
The bodies of the "attackers" found no other bullet wounds, except for wounds to the head. This proves that all Chechens were detained alive.
In the publication stressed that in many ways, no clashes were not.
In addition, there is evidence of the nature of the wounds four asguardian. One of them died from gunshot wounds in the chest and stomach. But according to prosecutors, who participated in the inspection of the scene, "attackers" in/h 3761 Chechens were armed only with sticks and knives.
This fact is confirmed by the official reports of Regardie. That is, firearms, the Chechens were not with him.
According to the official version of Regardie, "action" failed to enter the territory of military units and weapons of the military. In this case, it is unclear why the soldiers of Regardie received gunshot wounds and who shot them.
According to information from residents of the village of Naurskaya, between local and Chechen servicemen in/h 3761 could be a conflict on national soil. This could cause disassembly.
As reported, on March 24, media reported that militants with dummy suicide belts attacked a military unit in Regardie in ChechnyaE. Later it was reported that responsibility for attack was assumed by "the Islamic state".
Comments
comments