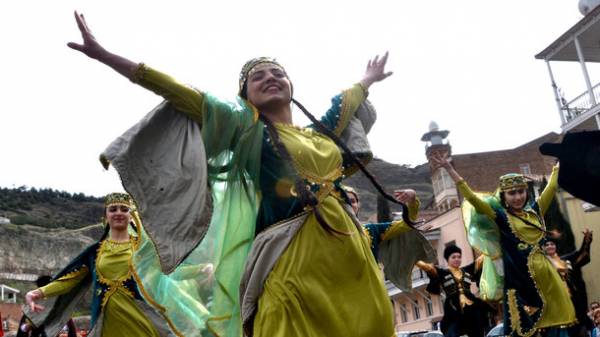 The Georgian feast has the status of a monument of intangible culture, the "Georgia Online".
According to the edition, the corresponding order of the National Agency for cultural heritage preservation published on the official website of the "Legislative Bulletin".
"To assign the status of the monument of intangible cultural heritage of traditional Georgian feast/the culture of the meal (Kartuli supra)," – said in the document that entered into force after publication.
In the decree it is noted that it may be challenged by "interested party" within one month after the official review at the Ministry of culture and monument protection of Georgia.
Comments
comments