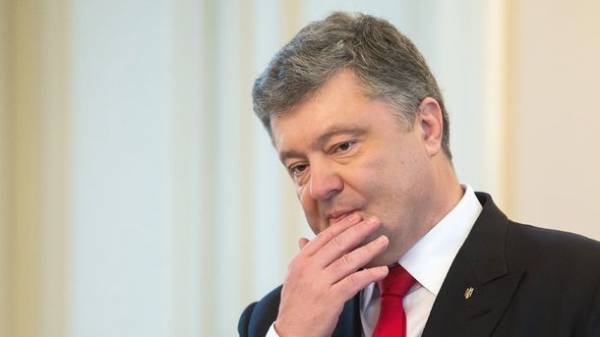 Blocking the Russian side create a Tribunal for the investigation of the crash "Boeing 777" flight MH17 "Malaysian airlines" indicates her involvement in the accident, said the President of Ukraine Petro Poroshenko.
"Russia is blocking the establishment of the Tribunal, a de facto surrender", – said Poroshenko in Kharkiv on Friday at a joint briefing with President of Lithuania Dalia Grybauskaite.
The Ukrainian head of state reminded that in recent days, appeared "extremely important information about the direct evidence of the participation of the Russian Federation in a terrorist attack on the Malaysian plane."
As reported ,"Boeing 777″ Malaysia Airlines, carrying out flight MH-17 Amsterdam (Netherlands) – Kuala Lumpur (Malaysia) was shot down in the skies over Donetsk oblast on 17 July 2014. On its Board there were 298 people, they all died.
Created an international joint investigation team (Joint Investigation Team, JIT), composed of prosecutors and representatives of other law enforcement agencies of Ukraine, the Netherlands, Belgium, Australia and Malaysia, as well as representatives of Eurojust, on 28 September 2016 in the Netherlands presented the results of a criminal investigation of the causes of the disaster.
"Group JIT came to the conclusion that the airliner flight MH17 was shot down by a missile 9M38 series that started with self-propelled fire installation BUK-TELAR with agricultural fields near the village of Pervomayskaya. This district at that time was under the control of Pro-Russian separatists. Further, from the investigation it follows that self-propelled fire installation BUK-TELAR delivered to Ukraine from the Russian Federation and, after it was used for attack on airliner flight MH17 was again returned to the territory of the Russian Federation", – stated in the document.
In mid-November of 2016, the Minister of transport Malaysia LIOU Tiong Lai (Liow Tiong Lai) has declared that they have already identified the names of 100 suspects involved in the tragedy with "Boeing" and they will be named before the start of 2018.
Comments
comments