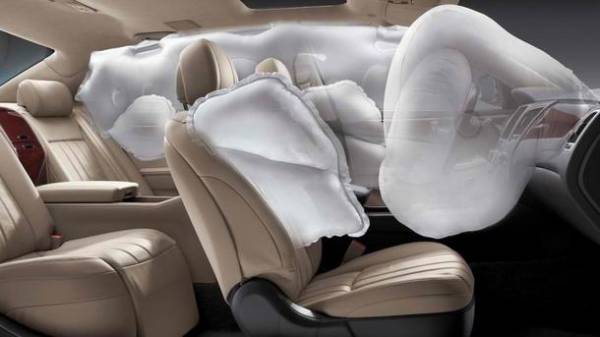 Company Ford patented airbag technology that will help in the event of the car overturning. As reported by "Motor" with reference to AutoGuide, the pillow is to be placed on the ceiling.
Design is essentially a "sandwich" between the headliner and the roof, which inflates in the event of an overturn of the machine and forms an additional protective layer for the heads of passengers, preventing the strike on hard surface.
The patent States that this airbag may be integrated into already released the machine without the need of serious design changes. It is also known that the application for registration of the technology was filed back in the fall of 2016.
When these pillows appear in Ford vehicles — not specified.
At the end of 2016, it became known that the company has patented the "heat" emblem for the Mustang. The documents talked about a special hood with a dedicated area in the form of the emblem of the model. It could occur on a wet or snow-covered lid of the engine compartment by a certain distribution of heat from the engine and drying of the surface.
Comments
comments