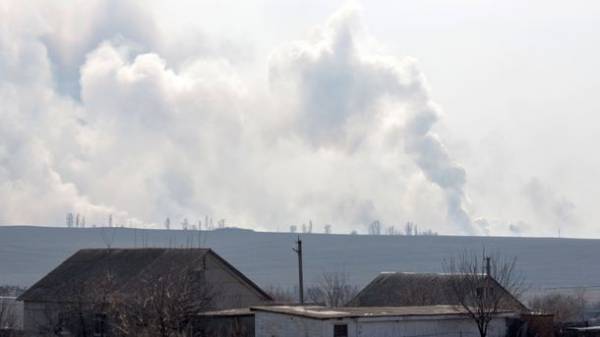 The conservation of bases, warehouses and arsenals of the Ministry of defense of Ukraine this year is planned to spend to 92.3 million.
This was reported by the officer of Department on public relations of Ukraine Vladyslav Seleznyov Radio Liberty.
"Last year was allocated 56.2 million UAH, this year is 92.3 million. That is money to ensure the survivability of the warehouses are isolated and appropriately implemented", – he said.
According to him, after the bombings in 2005, at a military warehouse in Svatovo Luhansk region was carried out a complex of measures to improve security in all warehouses and an Arsenal of Ukraine.
According Selezneva, warehouse in Balakleya on which the fire occurred, was created in 1918. During the military operations in the Donbass twice encountered an incident associated with a military target.
"Twice recorded the attack on the object. The first occurred on June 9, 2014 on the border of the Kharkiv and Donetsk regions. In the column, which was moving from Balakliia and was carrying ammunition, had carried out the attack DRG. And the second occurred on 26 December 2015 under the same conditions as last Thursday. But then managed to avoid such fatal consequences," –said the press officer.
As reported, at night on March 23 began explosions at munitions depots, located not far from the city of Balakleya in Kharkiv region.
The number of victims of explosions at weapons depots in Balakleya Kharkov region increased to 5, in particular, became aware of the injured woman, said the Deputy head of the Department of health of Kharkiv regional state administration Galina Siroshtan.
Comments
comments