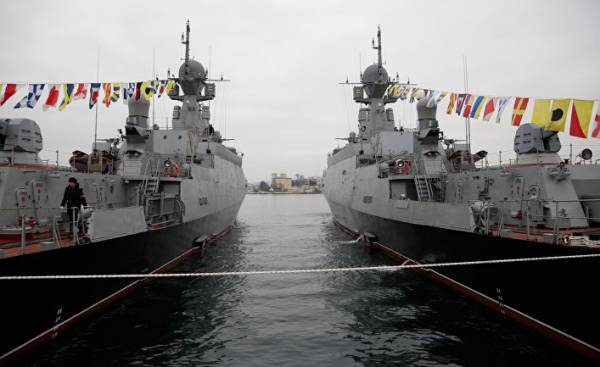 The great-grandson of Czar Alexander II of Russia Georgy Alexandrovich Yurievsky (in the German version Hans-Georg), born and living in Switzerland, has expressed its position on anti-Russian sanctions and the annexation of Crimea in an interview with Swiss newspaper Tagesanzeiger.
"For many in Russia, the Crimea is a Holy place. He's very, very important to many. It has emotional, religious, and strategic reasons. In particular, in the Crimea posted by the black sea fleet, and my great-grandfather fought there in the Crimean war. The land protected by the blood. In the West willing to forget about it", — said the representative of the Romanov dynasty on the accession of Crimea to Russia in 2014.
"America, for example, can make the world anything you want and no matter what they say about it. Therefore, when the United States is talking about violation of international rights, it's hypocrisy. Their own sins is so huge that in comparison with them to discuss the Crimea funny," continued the Yuriev.
According to him, after the "coup in Ukraine in 2014, no one knew what started the new Ukrainian leadership, Russia had to take decisive action in order to prevent an even greater number of victims." "Putin did it quickly and elegantly", — said Yuriev.
The great-grandson of the Russian Tsar, also spoke out against anti-Russian sanctions: "Sanctions by themselves — nonsense. They give nothing and cause serious economic harm to both sides… Who knows Russia, it is clear that there are sanctions to be counterproductive. Who do they harm? Certainly not billionaires, which companies scattered around the world. They hit small and medium-sized companies that are not in sanctions list".
"The decision (of the conflict) had to be sought through diplomatic channels and at the political level. For example, a change of government could happen politically correctly — including through new elections. But instead, Western countries supported the coup in Kiev", — said Yuriev.
Comments
comments