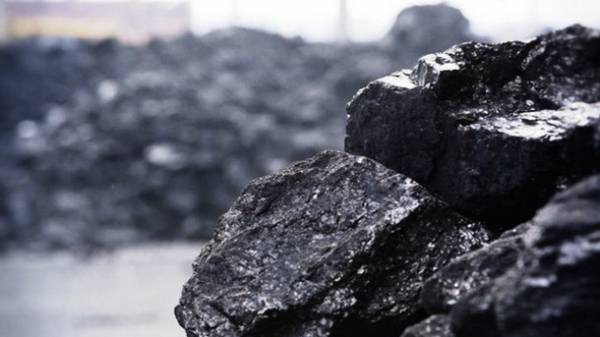 Markets for coal mined in the "nationalized" the mines on the temporarily uncontrolled territory, not today. This is due, primarily, with the illegal status of these products. Such opinion in interview to the information Agency "Interfax" stated CEO of DTEK, Maxim Timchenko.
He noted that coal production in Russia is about 12 million tons of anthracite, of which domestic consumption is about 3.5 million tons. 85% of domestic consumption have on the Novocherkassk power plant (owned by Gazprom).
"Our three coal enterprises that produce anthracite coal at uncontrolled territories ("Sverdlovantratsit", "Rovenkianthracite" and "Komsomolets of Donbass"), this year was supposed to get 12.8 million tonnes of coal. Given the fact that consumption within the area of the ATO is of the order of 2.2 million tonnes at Starobeshevo TPP "Donbasenergo", it remains about 10 million tons of coal without a market, – said Timchenko. – It turns out that Ukraine remains an indispensable market for anthracite, which are mined in uncontrolled territory".
According to the CEO of DTEK, coal exports also is unlikely, since its quality does not meet the requirements of foreign markets in terms of sulfur content.
Another reason, which will not allow to sell coal mined in the tubing, is it "toxic" legal status. "We have registered criminal proceedings on our businesses. Filed a police report and instituted 11 criminal cases. Will the arrest of the entire movable and immovable property on the list that we gave. This means that the production and export of any products is a criminal offence", – said General Director.
DTEK has already sent a warning PJSC "Donbasenergo", whose Starobeshevskaya thermal power plant works on tubing and can consume the coal. Soon a similar letter of warning will be sent to the Novocherkassk GRES, as well as all stock exchanges where listed securities "Gazprom".
"Overall, we have a list of 32 companies that have the potential for this coal to buy. Each of them, we will send a similar letter. Today the company created a separate "headquarters", in which the first fiddle is played by lawyers. We warned from the outset that all available legal means, we will defend our property and our products. In fact, as I said, any interaction with the "nationalized" enterprises can be qualified as complicity in the crime," – said Timchenko.
Comments
comments