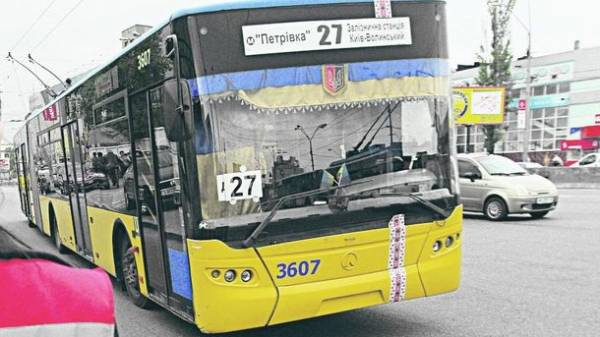 Defective, not meeting the safety requirements of the bus in Ukraine "ate" the whole urban public transport. This broadcast ZIK said the Vice Prime Minister of Ukraine Volodymyr Kistion.
The official is sure that in every Ukrainian city should ride a specialized transport: trams, trolley-buses and large buses.
"By and large, taxis that are in very poor condition and do not meet the basic requirements today "ate" the whole urban public transport. And this situation is not only in Kyiv but throughout the country," – emphasizes Question.
Vice Prime Minister added that from the budget of the state annually allocates huge funds for the solution of problems with public transport in every city of the country.
"Moreover, in 2017 the budget of the country provided 100 million hryvnias on purchase of public transport. So, in my opinion, every Ukrainian city needs to ride specialized transportation, i.e. trams, trolley-buses and large buses," – said Question.
Government agencies should provide proper verification of the transport which is engaged in passenger transportation, the official said.
"Definitely, any bus having a permit to transport people, must pass a technical inspection. The right to hold it is in "Ukrtransleasing" National police," said Deputy Prime Minister.
Recall that in Ukrainian cities are being revived river trams. So, in Kiev launched a waterbus from Postal Square to St. Nicholas Slobodka. The option of running of such transport is also considered in the river.
Comments
comments