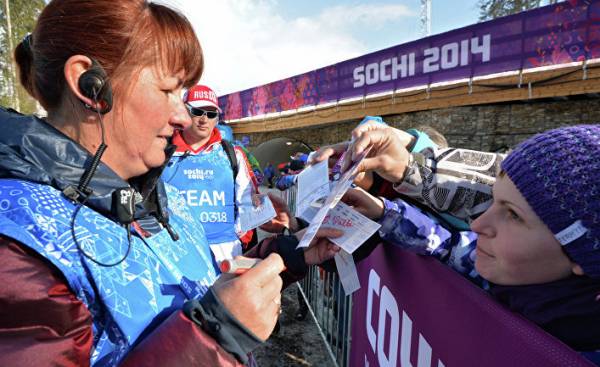 In an interview with R-Sport, the President of Federation of ski races of Russia Elena Vjalbe has criticized the skiers of the national team. Especially Vyalbe went to Yulia Chekaleva, Pauline the Kalsin and Natalia Mediaeval.
"In the men's team frankly no one was disappointed, to say this can't. And in women, as I said, the biggest disappointment is Yulia Chekaleva and Pauline Kalsin. My deep conviction that they can do better than that to act," said Vyalbe.
Stronger than the others Vyalbe smashed Nepraev.
"I'm not so much disappointed in the performance Natalia Garaevoy, to be honest, that is not quite believed in her strong desire. The biggest problem with Mediaeval — weight, which in winter she was not fighting and not trying to do anything. And with such weight is impossible to run".
Coach Tony Roponen (Toni Roponen), trainee skier of the national team of Finland Matti Heikkinen (Matti Heikkinen), read the comments Vyalbe. He believes that her statement was freely interpreted.
"Not necessarily that Elena told exactly as it is printed in the press. I understand that she was disappointed, and in this state you can say anything, but I can't believe she said that. In Russia, sometimes it happens. On the other hand, of course, we should remember that in Russian culture it is accepted more openly Express their opinions than in Finnish," said Reponen on the phone.
"You can't say it"
Roponen like any other coach, takes it for granted that the athlete needs to be in the best shape. And yet, in his opinion, the statement Vyalbe relative to the weight of Mediaeval not supposed to be public.
"You can't say it. But, as I said, I'm not sure what she said all is well".
"It is also necessary to remember that Russia is a very different level of requirements. In Sochi Vyalbe said that silver and bronze are the same, and has only the value of gold. From this we can conclude that the level of demand in the country."
In respect of its public statements Roponen adheres to clear principles: the wards protect, not beat. Serious conversations happen in private.
"I wouldn't talk about his ward. Such a thing is impossible to Express in public. The most important thing in a relationship coach and his ward — mutual trust".
Comments
comments