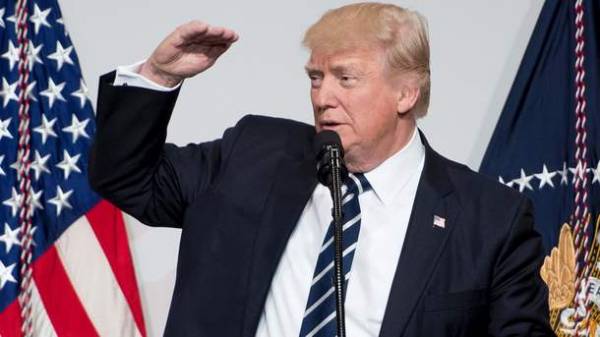 The secret service the President requested another $ 60 million on the security of family trump.
Indeed, the family of 70-year-old Donald trump big: wife Melania, five children, Ivanka, Eric, Donald, Tiffany, Barron, eight grandchildren (five children Donald Jr. and his wife Vanessa, three from Ivanka and her husband Jared Kushner). And recently it became known that trump is preparing for the ninth time to become a grandfather. His son Eric and wife Lara are waiting for the firstborn.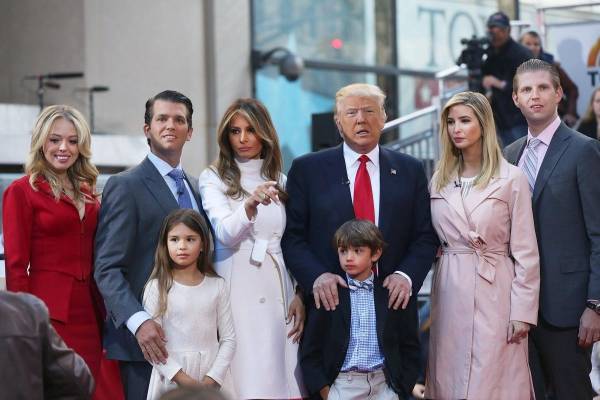 Donald trump with family
So where it will take 60 million? As reported by peopletalk, citing Washington Post, almost half of the amount ($ 26.8 million) will go to the security Melania, Barron and other members of the family in the trump tower. Recall that because of the study of Barron's first lady is still living in new York, moving into the White house planned only for the summer.
What about the rest of 33.2 million dollars? They will cover the costs associated with the trips and travels of the President and his entourage. In other words, the travel of the trump family to the residence of the Mar-a-Lago in Florida, where the father had already flown 5 times in the last month. Not to mention the fact that the agents must accompany children trump all journeys.
Recall that the 45th President of the United States was to receive 400 thousand dollars a year, but all of a sudden billionaire refused to pay. "I think I have to by law, $ 1 a year," said trump in an interview with CBS News. Salary businessman decided to give in the end of the year to charity, but the funds in the special funds are not refused — trump may spend on personal expenses of $ 50 thousand from the special account, 100 thousand dollars from the Fund travel and 19 thousand dollars on entertainment.
Comments
comments