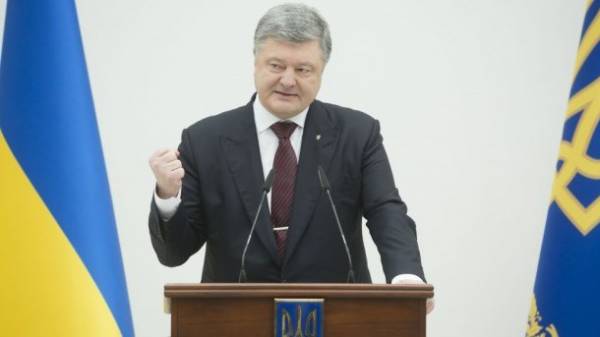 President of Ukraine Petro Poroshenko urged Ukrainian forces to reveal the resonance deals that disturbance in Ukraine – the murder of the Russian journalist Pavel Sheremet and the former Deputy of the state Duma of the Russian Federation Denis Boronenkov, and sabotage the ammunition depots in Balakleya in Kharkiv region, resulting in catastrophic explosions and fire. He said this in a speech to the 25th anniversary of the establishment of the SBU, reports 112.ua.
According to him, to investigate the recent high-profile cases is a matter of honor for the Ukrainian security services.
"A matter of honor for all law enforcement agencies of Ukraine and the Service (the SBU. – Ed.) needs to put its shoulder to help is solving the murder of yesterday, when near "Premier Palace" was killed former Deputy of the state Duma of Russia, the main witness in the case of Yanukovych, as well as to solve the murder of journalist Pavel Sheremet and to reveal yesterday's sabotage in Kharkiv region. It is also a matter of military counterintelligence, in conjunction with the Military Prosecutor. But not immune from mistakes, even those of intelligence, which has a history of not 25 but already a hundred years", – said Poroshenko.
We will remind, on the night of March 23, there were explosions at munitions depots, located not far from the city of Balakleya of Kharkov region, after which lit up the military base. The first information about the incident arrived about 3 o'clock in the morning.
Also yesterday in Kiev in the shooting death of a former member of the Russian state Duma Denis Voronenkov, who took Ukrainian citizenship and testified against fugitive President Viktor Yanukovych.
July 20, 2016 in a car bomb explosion in the center of Kyiv killed a famous journalist Sheremet. The explosion occurred when the journalist was driving in the car.
Comments
comments