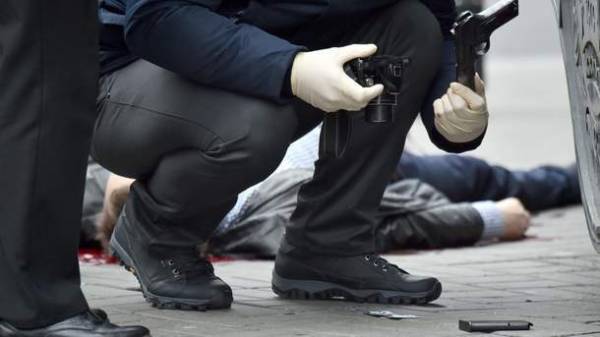 The chief military Prosecutor of Ukraine Anatoliy Matios said that the investigation into the murder of Russian politician Denis Boronenkov any news, but he cannot disclose now. He said this at a briefing in Lviv, according to 112.ua.
According to him, on the investigation has a large team of investigators, but now the details of the case can not.
"The news is always there. Do you say the unpopular thing, but to investigate a murder for the cameras or online is usually a lot of social activists, who in some cases don't know much about the specifics of the investigation. The news is, but I have no right to talk about them. Anyway, we still manage with this situation and will have the courage to call a spade a spade. I know the professionalism of my colleagues, operatives. Quite a lot has been done," – said Matios.
Recall yesterday in Kiev in the shooting death of a former member of the Russian state Duma Denis Voronenkov, who took Ukrainian citizenship and testified against fugitive President Viktor Yanukovych.
It is known that the killer Boronenkov was arrested as a result of injuries after a shooting. However, several hours later he died in hospital from his injuries.
Became known the identity of the killer. First, it turned out that he was a citizen of Ukraine, and then in the media, information surfaced that his name is Paul Parsow.
It should be noted that representatives of power structures of Ukraine and various politicians agree that Voronenkov was the victim of an "order" from the Kremlin, which made the Russian special services.
Comments
comments