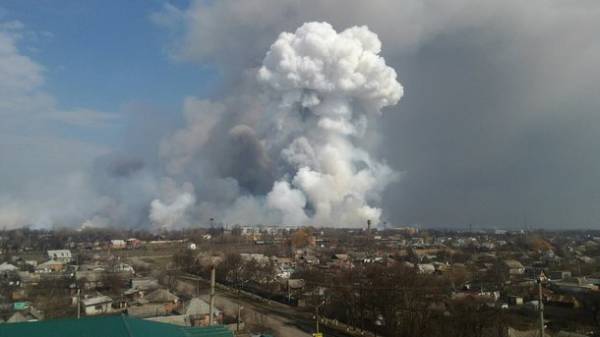 Assembled at the moment, the information confirms the version about diversion in balakliia. This was reported by the coordinator of group "information resistance" Dmitry Tymchuk.
According to him, it could be a ground of DRG of the opponent carried out the so-called "bookmarks".
"If this version is confirmed, the question arises about the reliability of the protection of such objects. Quite a long time, security service and law enforcement authorities "cleaned" Kharkov from the main force there DRG. But the neutralization of one today, of course, does not mean that tomorrow will not be new. And this applies not only to frontal regions and regions bordering on the Russian Federation", – Tymchuk emphasized.
We will remind, explosion followed by fire and a chain detonation of ammunition occurred at Ukraine's largest military warehouse near the city of Balakleya in Kharkiv region on the night of March 23. As of the morning on the territory of a military warehouse to continue the explosions. Of the possible affected area is the evacuation of the population.
Defense Minister Stepan Poltorak said earlier that according to preliminary findings, the cause of the fire and explosions of ammunition in warehouses was a diversion. "One theory is a diversion. Including the dropping of the explosive device with UAVs," said Poltorak. Later, the SBU qualified state of emergency in Balakleya as a diversion.
Comments
comments