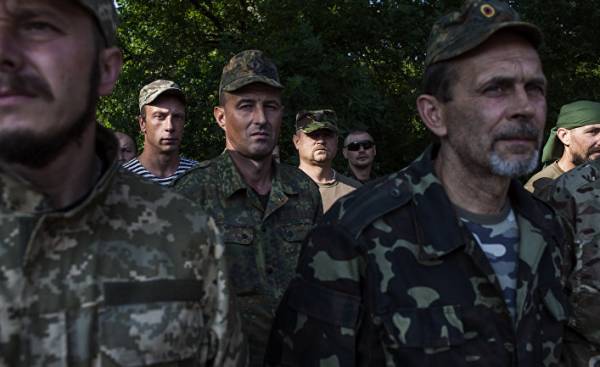 In the town of Kamenskoye (Dneprodzerzhinsk former) in Dnipropetrovsk region there was a firefight, which wounded two people, said the local edition of the Event. According to media reports, the reluctance of the taxi driver to meet passengers at the greeting "Glory to Ukraine" has led to the use of weapons.
The incident occurred on the street near the Medical car. According to witnesses, the two passengers struck the driver in the back when he turned over the money to count the change. To their aid came another party to the conflict. In the midst of a quarrel, the passengers began to hit the car and shot the driver in both legs. To the aid of fellow profit other taxi drivers, one of whom was wounded. Currently, victims are in the hospital. Two participants of the conflict were detained on the spot, another one managed to escape.
The leader of the Kamenka city organization "Right sector" (banned in Russia organization — approx. ed.) Askold Mozheiko announced in Facebook on the allegations of involvement of members of his organization to the shootout that one of the detainees included in the party "Derzhavniki Yarosh Initsiativa" (DA) and is the bodyguard of Dmitry Yarosh.
"We do not know the causes of the incident and the circumstances in which the conflict occurred… Believe that Yarosh and the party leadership needs to understand the situation and publish the results of its investigation," wrote Mozheiko.
Comments or statements from the party DA or Dmitry Yarosh yet.
Comments
comments