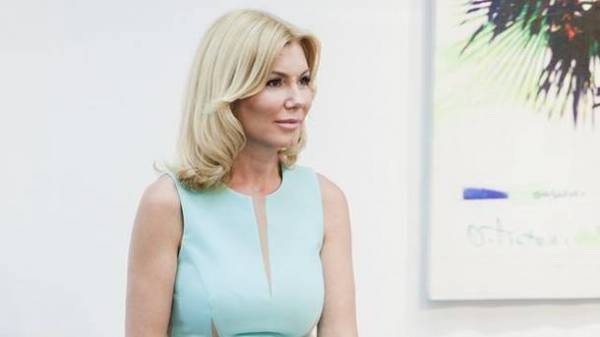 The Fund is a public Association established for financial and non-financial support projects of Ukrainian organizations in the fields of culture, education, sports, preservation of architectural heritage and that of all humanitarian sectors.
Mrs. Zabolotnaya in 2010-2016 was the head of mystetskyi Arsenal, which in the meantime has evolved from the controversial permanent construction on one of the most significant national cultural institutions of Ukraine.
In 2006-2010 he was Director of the Ukrainian house.
Since 2007, Natalia Zabolotna is publisher of art Ukraine Art almanac. Last fall, Ms. Zabolotna was opened in Kiev, the gallery of contemporary Ukrainian art Foundation and the Art Foundation of Ukraine.
"The population of Ukraine is rapidly decreasing, while our performance in the dubious rankings of children's alcoholism, drug addiction, Smoking, HIV and crime are becoming more impressive. Our lands become territories where destroyed the historical monuments of the centuries, close libraries, instead of cultural institutions, art schools and sports, rural clubs and book stores growing cheap "low bar" illegal casino", – told Zabolotnaya.
The catalyst for the creation of the Fund for humanitarian development is a social initiative # Holybourne launched in March 2017 Natalia Zabolotnaya. The initiative is supported by numerous like-minded, active citizens.
The Fund for humanitarian development of Ukraine will continue a policy of reviving a healthy, strong, cultured and highly educated country.
In the near future on the website of the Foundation for humanitarian development of Ukraine will launch features that will allow them to apply for grant support. Also soon to be announced key donors of the Fund and its strategic projects.
Comments
comments