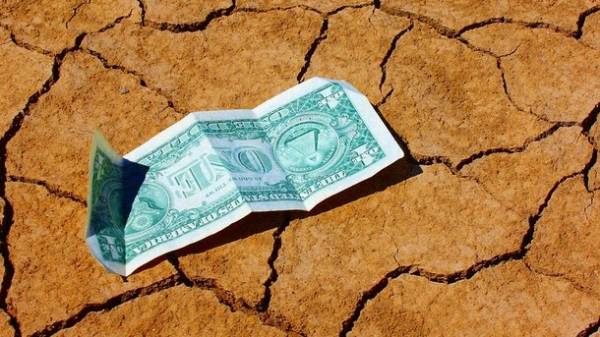 Today, March 22, the national Bank of Ukraine (NBU) has established such rates of major foreign currencies against the hryvnia:
1 USD – 26,85 UAH;
1 Euro – 29 UAH;
10 Russian rubles – UAH 4,69.
Thus, the dollar, compared to yesterday's values fell by a penny.
The Euro rose to 10 cents. The Russian ruble has not changed in price.
On Tuesday, March 21, the dollar on the interbank currency market of Ukraine decreased by seven cents. The auction ended with quotes 26,8 – of 26.84 UAH/USD. Today's auction has not started yet.
Analysts believe that the transfer of the IMF tranche is not much, but the effect on the hryvnia exchange rate. In the coming weeks the dollar exchange rate in Ukraine is projected under the baseline forecast at 27 – 28,5 UAH, however, the risks to the hryvnia rise.
One of the key threats to the stability of the national currency remains "nationalization" of Ukrainian enterprises in the so-called "DNR" and the ensuing trade embargo temporarily occupied territories of Donbass. Because of this, Ukraine is losing foreign exchange earnings.
Yet, the hryvnia does not respond to a negative background. Explains it simply: in the foreign exchange market the offer exceeds demand seasonal, because farmers plant a seed currency.
In the case of a negative scenario, associated, including, with falling exports, the dollar exchange rate in Ukraine can go into the higher price range is 28.5 – 30 UAH per dollar.
Recall that the issue of Ukraine, is scheduled for consideration on March 20, disappeared from the agenda of the meetings of the Board of Directors of the IMF. Now the agenda is painted to 24 March and Ukraine in it.
Prime Minister Volodymyr Groysman noted that the transfer caused by the change of the economic situation in the country due to the blockade on Donbass and became a new challenge for the government. The national Bank of Ukraine (NBU) and the Finance Ministry should update the macroeconomic projections taking into account the effect of the trade embargo, the NBU yesterday already worsened the forecast figures.
In 2017, Ukraine's Finance Ministry expects a rate of 27.2 UAH per dollar. The head of the NBU Valeria Gontareva considers budgeted-2017 the dollar is realistic. At the same time 2017-1018 year, according to calculations of the Ministry of economy, the dollar could jump up to 35 UAH;
For 2015 , the hryvnia depreciated by half, and for 2016 , the hryvnia depreciated by 12.9%, entering the TOP 3 of the weakest currencies of the CIS;
According to the "big Mac index" , the dollar in Ukraine has to cost a little more than 8 UAH;
The historical maximum the official rate of the dollar – 30.01 UAH/USD. – was made in Feb 2015.
Comments
comments